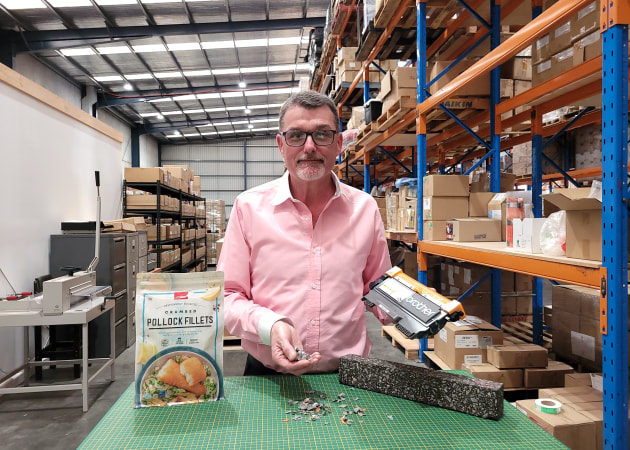 The deal will enable Close the Loop to focus on resource recovery in the US, giving it a significant remanufacturing and reuse presence in the US, and 'extensive' distribution networks, while for ISP it would provide a route to expand in overseas markets.

Funding for the deal includes a non-discounted US$45m capital raising. The capital raising was immediately successful. The founders of ISP Tek Services will now become substantial shareholders in Close the Loop.

According to Close the Loop, ISP Tek Services and Captive Trade have experienced 'phenomenal' growth over the past two years. It is an HP Remarketing Partner and a third party refurbisher for Microsoft, Samsung, LG and brand names.

ISP Tek Services and Captive Trade achieved US$32m in the 2021 calendar year, with an adjusted net profit after tax of US$8.7m. Revenue for the trailing 12 months to October 2022 was $US$49m with NPAT of $13.7m.

The acquisition price includes US$35m in cash, US$5m in earnouts, $11m to the ISP founders in the form of Close the Loop scrip, and the rest in convertible notes.

Joe Foster, CEO of Close the Loop Group, said, "The acquisition of ISP Tek Services delivers in our strategy of focusing on resource recovery, particularly in the world's largest capital market, North America.

"ISP Tek Services is a Tier 1 full consumer electronics life cycle management business with a keen focus to provide US based remanufacturing capabilities for market-leading OEMs, which provides the Group with significant opportunities to expand in further regions around the world."
Close the Loop has been operating in the US for the past 16 years, just a year ago it expanded its packaging operations in the US market with the formation of Close the Loop Packaging, basing it in Kentucky at its existing headquarters, to service the customer network of the group's US resource recovery business.

Foster said that the future expansion for strong growth will begin in Europe, however, he said the Group is not expecting to make any further acquisitions in the near future, "due to our already strong global foothold in the circular economy".

Close the Loop has also acquired the remaining 20 per cent of ClozDloop in Belgium that it did not own, by means of a share swap.