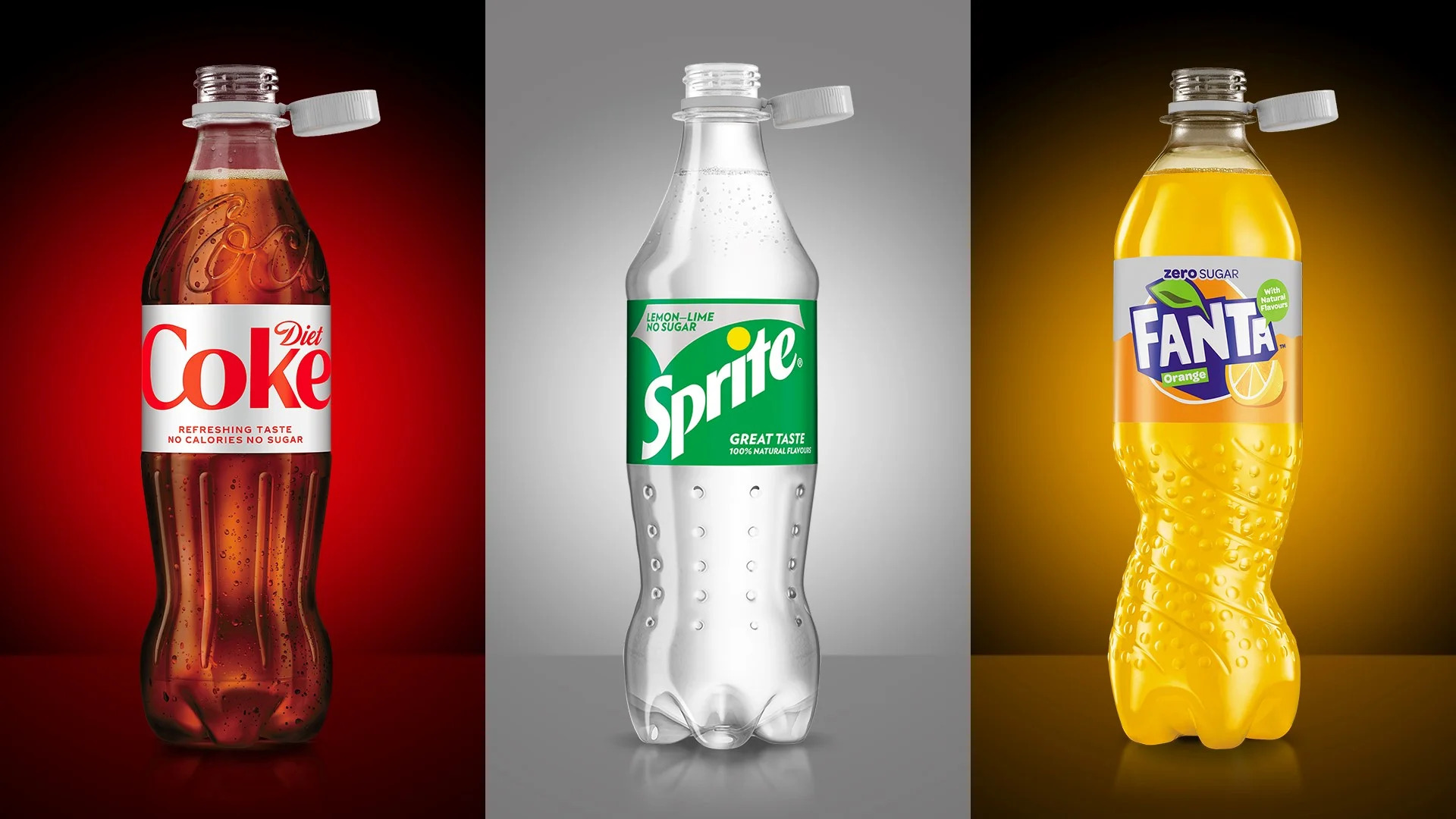 Vasu Goyal
Coca-Cola Europacific Partners (CCEP) is working with Sidel to move to a lighter neck for its carbonated soft drinks plastic bottles.
CCEP is an organisation formed by three main bottling companies for the Coca-Cola Company. Sidel and CCEP have collaborated for more than 30 years at a global group level across multiple projects in equipment, packaging development and support services.
CCEP's introduction of attached caps and the implementation of a new lighter neck, with a 1g saving, provided numerous technical challenges relating to the correct selection of preforms and caps, as well as the right technical equipment configurations to switch across all its existing PET packaging lines in Europe.
During the planning phase, pilot tests for the new product were handled on two different lines, including one Sidel line in Barcelona. This was converted to accommodate both tethered capping and the new, lighter neck GME30.40 that was developed and made available for industry. These tests enabled Sidel to work closely with CCEP to assess the new specifications and equipment configuration to ensure efficiency on the line, validate the quality requirements of new necks and allow CCEP to conduct a small-scale market evaluation to understand consumer acceptance.
Once pilot tests were finalised in Barcelona, Sidel was engaged by CCEP to convert all of its Sidel lines within European factories. With a large number of lines across the EU requiring conversion, CCEP was among the first organisations within the CSD market to switch to tethered caps.
The first line to be converted was completed in April 2022 in East Kilbride, Scotland, which produced CCEP's 1.5L bottle, before a second single-serve line was completed at the end of 2022. Sidel has successfully converted one-third of CCEP's European PET bottling lines to date.
The final line conversion is scheduled for completion by the end of the first quarter of 2024