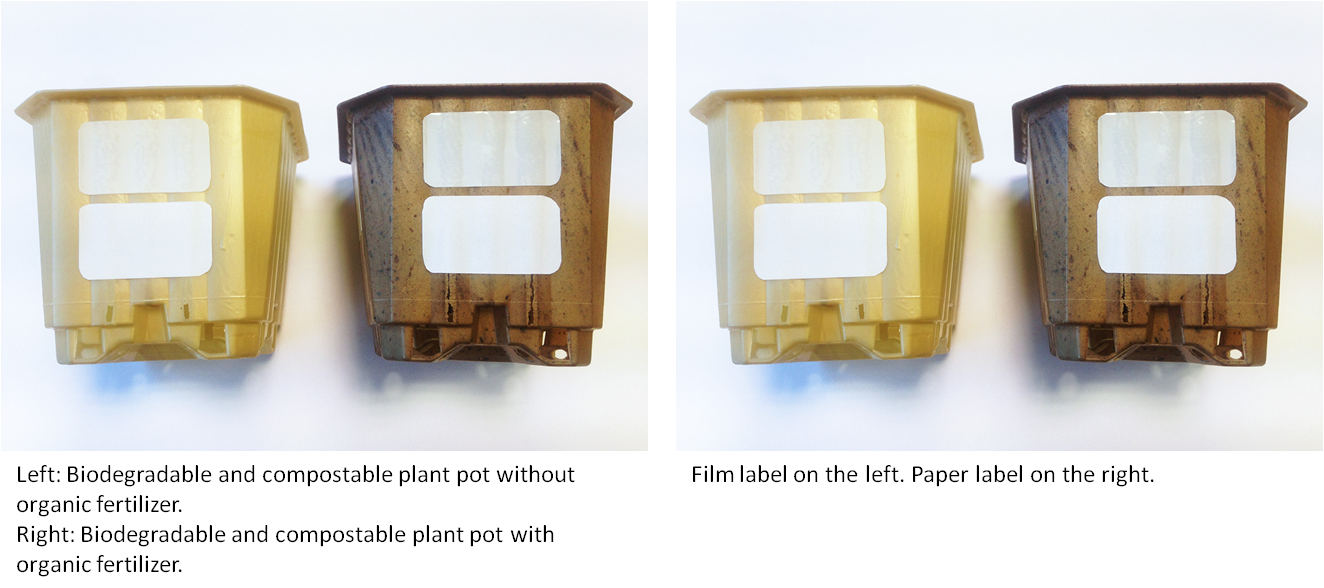 Due to CCL Label and collaboration from JD Transbio, CCL can now offer a new sustainable label solution along with biodegradable plant pot. This environmentally friendly development consists of a plant pot and label combination that can be fully reintroduced into nature. Made entirely from biodegradable and compostable renewable sources, the whole package carries the "OK Compost" certificate according to EN13432 regulations (European Compostability Packaging Standards). Previously, around one million plastic pots with plastic labels were thrown away every year during agrochemical research.
Biodegradable and Compostable Plant Pot
Produced from renewable resources (cereal waste), the pot is entirely biodegradable and compostable. This innovation is patented in Europe. Sized to suit your needs, the pot could be coloured or enriched with slow-release organic fertilizer that allows generating an output 6 times higher than a conventional pot. Its formulation can also be adjusted in order to accelerate or to slow the pot deterioration.
Biodegradable and Compostable Label
Film label on the left. Paper label on the right. The biodegradable label can be produced in paper or film material. The paper label is made with a white, wood free printing paper – with a semi-gloss appearance – made from responsible sources, with FSC certified pulp. The film label consists of a white, high-gloss film produced from wood pulp sourced from managed plantations. Both materials have an acrylic based biodegradable and compostable adhesive. The adhesive has good initial tack capable of sticking to a wide variety of substrates.