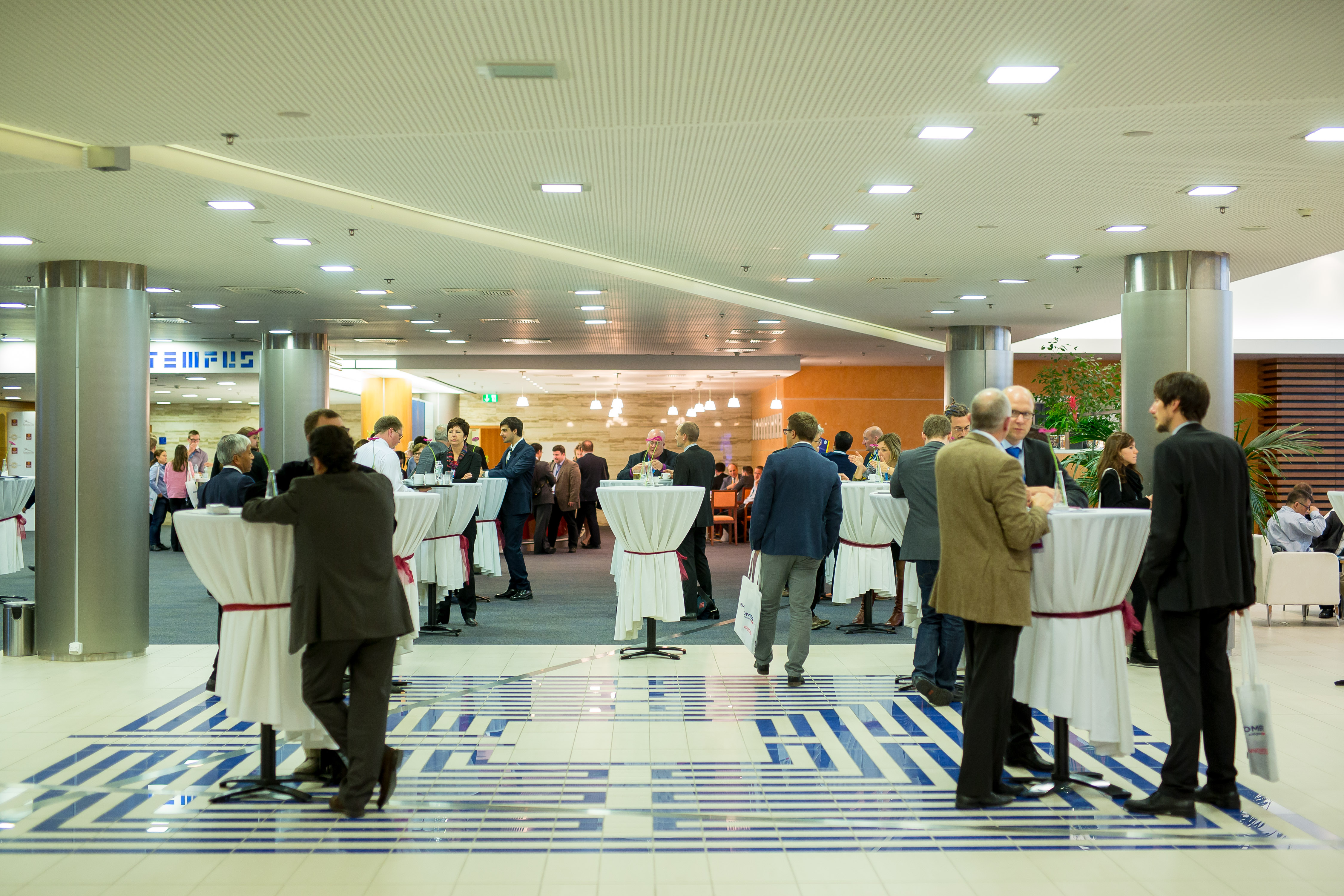 A detailed update: technologies, markets, legislation
Today, radiation curing is used in a wide variety of applications, ranging from industrial coatings and packaging to electronics, automotive components and 3D printing/additive manufacturing. The event's agenda has been structured to provide a detailed update on innovations and developments for major materials and equipment suppliers at all levels, as well as for the end users whose needs they serve.
Over the three days, Conference Chairman Dawn Skinner, Process Development Manager for Heraeus Noblelight Ltd, has assembled more than 60 speakers, who will cover wide-ranging topics of current interest and relevance, centred around new UV/EB and UV-LED technology developments and applications. The programme will broadly feature developments in photochemistry, photoinitiators, formulations, coatings, equipment, and printing; innovations in materials and applications, including 3D printing; and legislative issues.
The inclusion of parallel conference sessions in the programme enables participants to choose their own special-interest topics, and to gain particular value from the in-depth coverage of particular subject areas. With each session chaired by an industry expert, this truly international event will host speakers – academics, suppliers across the value chain, and end users from around the European continent – and beyond.
Also featured in the conference programme will be the presentation ceremony to the winner of the industry's long-established, prestigious Paul Dufour Award for the best conference paper.
Major industry exhibition
The single-floor integration of conference and breakout rooms with the exhibition is a popular feature of the hotel, both for event participants and organisers, and offers a special opportunity to optimise networking, both around the exhibition stands and in the relaxed setting of the 'coffee bar'. Following a sell-out of exhibition space in 2015, this year's bookings already feature more than 20 companies.
The exhibition will include a Business Information Market, featuring product and equipment introductions by RadTech Europe members, and offering a presentation platform for students -- tomorrow's industry leaders. RadTech Europe's Secretariat is handling a 'call for submissions' for this part of the programme. Additionally, interested parties unable to attend the formal conference sessions may separately visit the exhibition.
Networking
The event will also host a lively social programme in the evenings: at an onsite 'after-work party' with live music in the hotel, and at a special dinner in the Knights' Hall restaurant at Prague's ancient U Fleků brewery, which has been brewing beer continuously for the last 500 years.
Registration now open
With the detailed conference programme now announced on the conference website, and exhibitor bookings and conference registrations bookings coming in fast, RadTech Europe General Secretary Mark Macaré is enthusiastic. 'In an arena where there is so much innovation, and so much market development, this will certainly be an exciting event,' he comments. 'We expect to attract around 500 delegates from across the radiation curing value chain -- both from Europe and further afield. Our agenda is very wide-ranging and inclusive, and reflects the vibrant nature of the current market for this very well established and well-proven technology.'
Event sponsors
The RadTech Europe Conference & Exhibition is sponsored by a number of leading companies working within the discipline, including Gold Sponsors Allnex, BASF SE, Rahn AG, IGM Resins, Arkema France – BU Sartomer, Siltech Europe, and BCH Bruehl – Chemikalien Handel GmbH, and by leading media in the sector, including Paint & Coatings Industry, Adhesives and Sealants, Converter & Cartotecnica, The Inkjet Conference, Labelworld and Coating International.
About RadTech Europe
As an active industry association, RadTech Europe aims to promote the benefits and use of UV/EB curing technology by providing an organised, collaborative platform on which to interact and share information and documentation; increase the profile of radiation curing; organise and participate in educational, informative, networking events, committees, and working groups on relevant industry topics; and achieve effective representation in public affairs initiatives. Details of the 2017 conference programme and online delegate/exhibitor booking are available on the association's website, www.radtech2017.com.