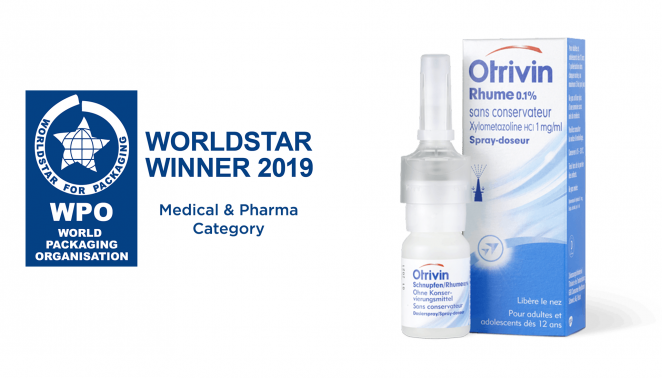 GlaxoSmithKline's Otrivin® is well-known globally for providing temporary relief of nasal congestion. Aptar Pharma's Freepod®, a multi-dose preservative-free nasal spray pump, with GlaxoSmithKline's Otrivin® was recognized by the WorldStar Awards jury for its sustainability impact.
Howard Burnett, Aptar Pharma Vice-President Global Account Management, commented, "We congratulate GlaxoSmithKline on this prestigious WorldStar Packaging Award win. At Aptar Pharma, we're very proud that our patented Freepod® technology has been recognized with GlaxoSmithKline's Otrivin® as a deserving winner in the Medical & Pharma category of the WorldStar Packaging Award."
The WorldStar Awards Competition, hosted by the WPO, recognizes the continual advancement and excellence in packaging design and technology, and is considered to be one of the most prestigious international packaging awards events.