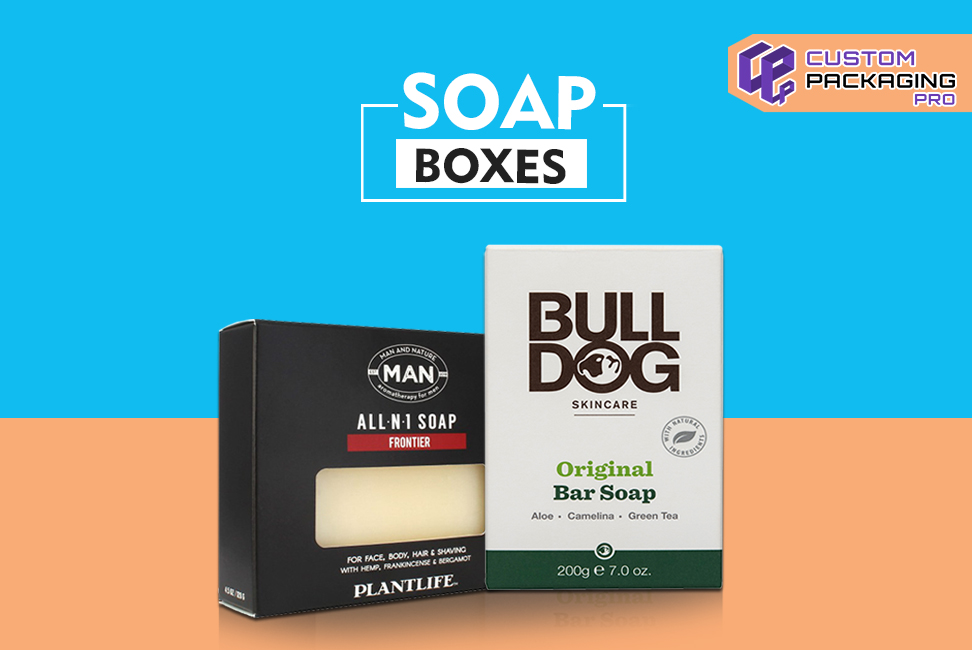 Corbin Spicer
What is the best way to let customers see the actual product before the purchase? Gone are the days when you can rely on fully transparent plastic boxes to showcase your product. Firstly, it is not a reliable option. Moreover, it is a serious threat to the environment, even if you use biodegradable material, the production process can leave several carbon footprints. So what is another way to win customer's trust and convince them to prefer your products over the competition? The answer is custom boxes with windows. Give your customers a sneak peek of the inside and turn their boring shopping experience into exceptional with die-cut window packaging.
Importance Of Soap Boxes with Window for Your Brand
In the saturated soap market, there are fewer opportunities available to leave a killer impression on the customers. When presented on the shelves, all the products look almost the same. The only thing which makes the points of difference is the packaging solution. To stand out in the crowd, Custom Soap Boxes with windows are an ideal choice for the brands. The window packaging comes in many sizes and shapes with a custom design. You can choose your options depending on what suits your brand and the product. From the material choice to the window shape, you can customize everything about it.
Customers Want to Know What Is Inside
Custom boxes with windows give a clear glimpse of the inside content. It is an ideal solution for your soap product because it invites customers to look and interact with the product. Customers mostly choose the products which they can see before the purchase. They are ready to switch the brand if they are not getting the desired transparency. Adding a little clarity can fuel sales and improve your business growth.  By adding a customized window, you can make the product part of the design and enhance the customer experience with it.
Offers Versatile Design Options
Upon visiting the stores, you must have seen the shelves bombarded with thousands of products. If you go to the soap aisle, all the soaps will look the same. It is nearly impossible to differentiate one brand's product from the other, but custom window packaging can make your product stand out. From the cardboard boxes with windows to the double window container, there are several versatile options available to meet your needs. You can have clear packaging in the desired shape and size, and it is easy to customize it with different patterns and designs to increase the visual appeal.
Affordable Window Boxes for Bath Bombs
One of the biggest benefits of using window Boxes for Bath Bombs is affordability. All brands look for a packaging solution that not only offers beauty but is also easy on the pockets. Cardboard and corrugated are the perfect choices when you have a low budget. They may be low in price but higher in quality. Moreover, if you want a fully recyclable solution at your affordability, Kraft hanger boxes and brown boxes with windows are ideal options. Adding a window patching means eliminating the need for printing and customization. A transparent solution doesn't need many details to draw attention.
A Secure and Durable Choice
Many brands have the misconception that custom boxes with soap are not a durable and secure choice for the delicate product. But as we have said, it is only a misconception. You only have to make high-quality choices to make your packaging as secure as needed. Use the right patch film to protect the inside content from heat, moisture, and dust. A low-quality film can break or get scratched easily. Another thing that you need to consider is to opt for the right window size. Opt for medium and smaller size cut-outs because large windows are more prone to damage.
Gives Your Product a Professional and Modern Look
The world is moving fast forward towards modernism. Customers want things that are not functional but also meet today's standards. Keep every changing trend in mind while designing soap packaging. A modern yet professional look can make customers choose your product without any second thought. So incorporate windows to your boxes in different die-cut shapes for a modern look. Not only the shape, but you can customize the box according to your requirements. When other brands are competing with high-end solutions, allow your customers to view the product without opening the box.
It Drives Sales and Brings Repeat Business
The ultimate goal of every brand is to draw customers and boosts sales, but it is not a cup of team. A high-quality product is not enough to influence purchase decisions. When it comes to driving sales, product and packaging go side by side. When you invest in one thing, you have to invest in another as well. Customized window packaging is the right tool to drive sales. When you will be successful in winning the customer's trust, it will not be hard to make them come back for repeat business.
Retail Display Boxes with Window Entice Customers
In retail stores, it is becoming hard to capture attention due to high competition. Products presented in the high-quality display boxes have higher chances to get sold as compared to the ones showcased on the shelves. So invest in the right solution and start using boxes with windows to capture the attention instantly. It will help to maximize the display and sales in the retails environment. When it comes to customization and personalization, not many styles can meet the standards of the retail industry.
There is nothing better than giving your customers a glimpse of the inside content by using Retail Display Boxes with windows. You can choose from a variety of options available for your soap packaging. It all depends on your creativity and how you want to showcase your product to attract maximum attention. Don't miss your chance to provide your customers with the ultimate shopping and unboxing experience.