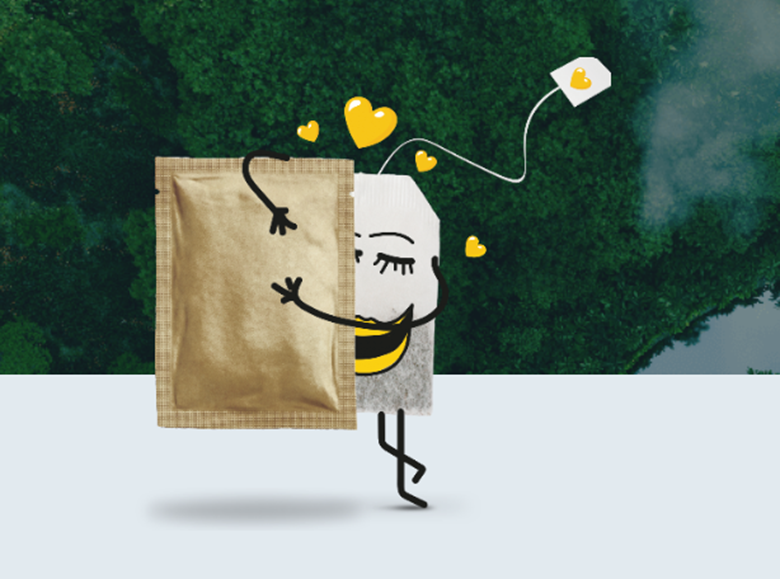 Sealester is a French start-up and has created a digital sealing system using thermal energy that can be integrated into industrial production lines. Potential applications include sachets, pouches and stand-up pouches. 
Guyenne's Sunibarrier range is designed to be in direct contact with food products and has achieved the necessary barrier properties without the use of plastic film. The manufacturer described it as "the packaging of tomorrow".
Guyenne said the range was the result of years of research involving a precise coating process that results in a product that is free from PE, PVC, PET and polypropylene and can be reprocessed in existing paper recycling systems. 
It complies with the French AGEC anti-waste decree that aims to substantially reduce single-use plastic packaging by 2025, and eliminate it completely by 2040. 
It includes GreenBee described as a "100% biosourced, repulpable and 100% biodegradable barrier paper". It can be used for products such as tea bags, flow packed biscuits, fatty foods and cosmetic lids. 
The rest of the range comprises: LadyBee for packaging moisture-sensitive products; ThermoBee heat-sealable paper for outer wrapping of dry, non-wet and non-food products; and UniversalBee billed as the most versatile option for food and non-food including overwraps and trays. 
Guyenne is targeting the offering at printers, packaging designers and cardboard manufacturers as well as brand owners and supermarkets. It said that although the transition from plastic to film was "challenging", the Sealester tie-up provided a viable alternative.
Dordogne-based Guyenne specialises in niche products for graphic arts, textiles and digital printing.