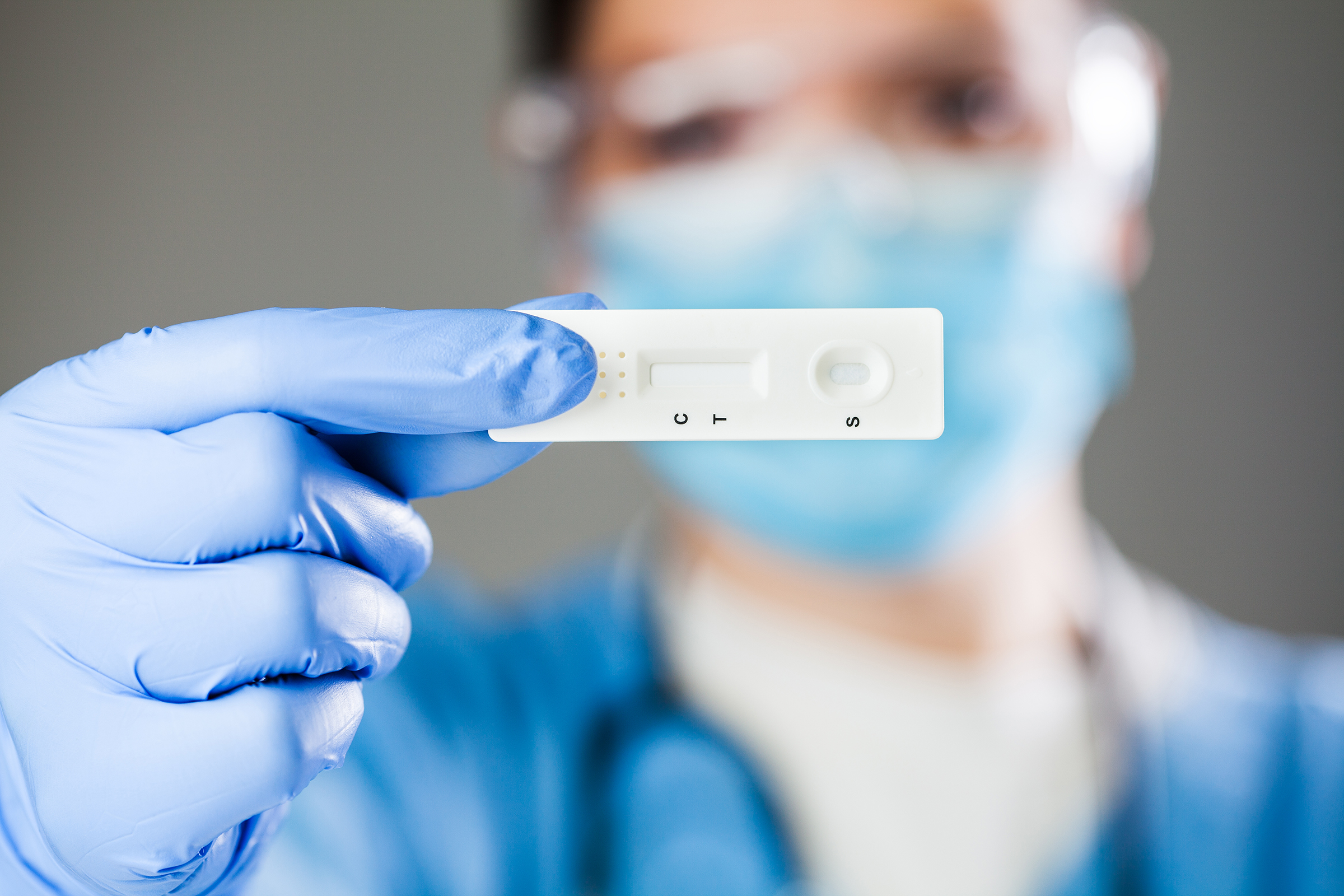 Press Packagingconnections
Auburn, AL, December 16, 2020 – Aptar CSP Technologies, a leader in material science and active packaging solutions that ensure product protection, extend shelf life and improve user experiences, and part of AptarGroup, Inc., announced it has expanded capacity for producing multiple configurations of its patented 3-Phase Activ-Polymer™ technology to support increased demand for diagnostic test kits protection solutions.
The recent surge in the development of new COVID-19 test kits in tandem with pandemic-related supply chain challenges has led to increased demand for solutions to improve result accuracy of critical diagnostic tests. Aptar's 3-Phase Activ-Polymer™ technology provides unique and customizable integrated solutions that create a microclimate within both strip-based and cassette-format lateral flow tests. The user–friendly, seamless integration of this technology adsorbs moisture to provide environmental conditions that preserve test integrity and ensure accurate results.
"With the coronavirus pandemic intensifying, not only are we dealing with a situation where test accuracy is of the utmost importance, but speed of execution is critical and protection throughout the supply chain has become a more formidable challenge," said Badre Hammond, VP, Commercial Operations, Aptar CSP Technologies. "As a global leader in the protection of diagnostic test kits and trusted partner of leading diagnostic manufacturers for more than 20 years, Aptar has a depth of expertise in this market that can be readily applied to quickly solve the stability challenges diagnostic kit manufacturers are facing as they bring these important test kits to market." 
Aptar's material-science based active packaging solutions are currently used to protect a range of electrochemical, lateral flow, and molecular diagnostic test kits on the market today, including Quidel® Corporation's QuickVue® Influenza Test. The leading diagnostic healthcare manufacturer has trusted Aptar's 3-Phase Activ-Polymer™ technology to protect its lateral flow diagnostic strips from moisture and help ensure test accuracy since 2007.
3-Phase Activ-Polymer™ technology provides a broad spectrum of custom-engineered protection in a variety of configurations. Proven solutions for the diagnostics market include the company's Activ-Vial™, which can be used to house swabs or test strips, and Activ-Film™ and active molded components that can be seamlessly integrated into kit components or packaging. 
"We are committed to leveraging our material science expertise to enable our customers to meet the ongoing demand for innovative healthcare solutions that help improve and save lives," said Hammond. "Expanding our capacity to meet this increased demand and serve this important market during this critical time in our history is a key part of that commitment."

In addition to diagnostics, 3-Phase Activ-Polymer™ technology is utilized in a variety of configurations for a wide range of application fields such as oral solid dose drugs, transdermal drug delivery, medical devices, and probiotics. The technology can be engineered to deliver active packaging solutions that adsorb moisture, scavenge odor, oxygen, or VOCs, emit aromas, or reduce pathogens. 

###

About Aptar CSP Technologies
Aptar CSP Technologies is part of AptarGroup, Inc., a global leader in the design and manufacturing of a broad range of drug delivery, consumer product dispensing and active packaging solutions. Aptar uses insights, design, engineering and science to create dosing, dispensing and protective packaging technologies for the world's leading brands, in turn making a meaningful difference in the lives, looks, health and homes of millions of people around the world. Aptar's innovative solutions and services serve a variety of end markets including pharmaceutical, beauty, personal care, home, food and beverage. The company is headquartered in Crystal Lake, Illinois and has 14,000 dedicated employees in 19 countries. For more information, visit www.aptar.com. 
Aptar CSP Technologies is a global material science company providing innovative, highly engineered advanced packaging solutions to protect sensitive products. CSP is a responsive, flexible partner committed to offering customers a single, reliable source for custom product design, development, and manufacturing. CSP has a proven track record of pioneering technological solutions that ensure product protection and enhance its customers' brand equity. Its product categories include vials, bottles, films, blisters, molded components, and specialized packaging solutions. For more information, call (334) 887-8300, email cspinfo@aptar.com or visit www.csptechnologies.com.