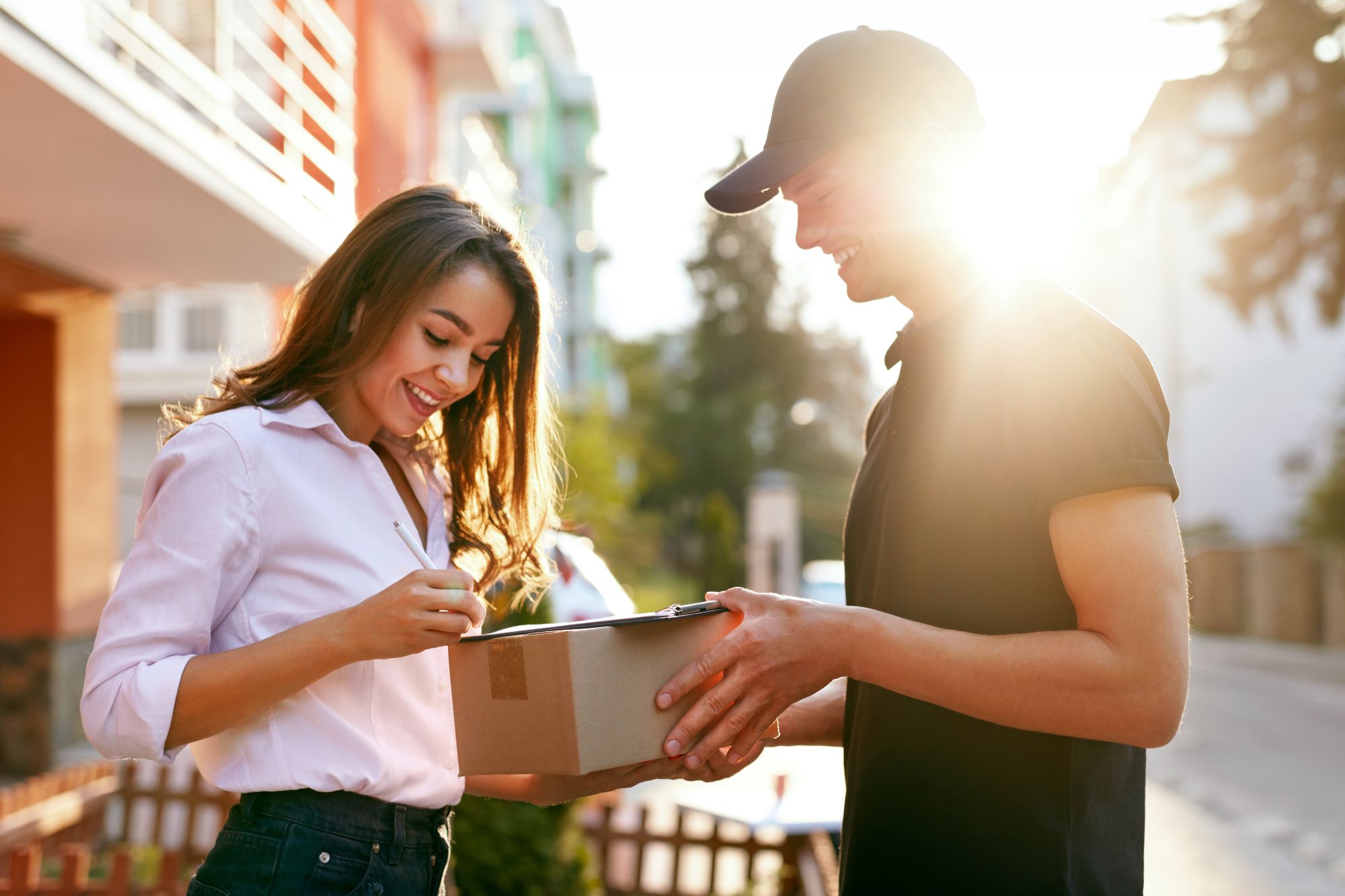 Online shopping has become increasingly popular, leading to a rise in package deliveries. However, this convenience also results in homes becoming cluttered with leftover packaging. Therefore, it's crucial to be environmentally conscious and find the best ways to dispose of or reuse these materials. 
As a responsible individual, you play a key role in promoting eco-friendly habits and reducing waste. Sustainable practices not only benefit the planet but also contribute to creating a greener future.
This article aims to share easy ways to manage used delivery packaging. You will learn how to maximize the use of these materials while minimizing their environmental impact. Ultimately, you can change your approach to packaging waste and make a positive difference. 
Hiring Professionals For Waste Management  
Feeling overwhelmed by the growing stack of used delivery packaging? Consider seeking help from a rubbish removal team. These experts can handle your packaging waste, ensuring it is disposed of or recycled responsibly. 
For instance, they can assess your materials and organize them properly. They might also transport them to the appropriate recycling centers, saving time and supporting eco-friendliness. With their assistance, you can enjoy online shopping without worrying about the environmental impact of packaging waste.
Learning The Common Types Of Delivery Packaging Materials  
Before taking any action, it is helpful to familiarize yourself with common delivery packaging materials. Some examples include:
Cardboard boxes: Made from paper pulp, they're lightweight and strong. Reusing or recycling them saves trees and energy.  
Plastic bags and wraps: Produced from various plastics, they take centuries to decompose. Proper disposal or reuse reduces their environmental impact.  
Bubble wrap and air pillows: Cushion fragile items during shipping. Created from plastic, they last in the environment for ages. Reusing or recycling them reduces plastic waste and saves resources.  
Packing peanuts and foam inserts: These lightweight fillers are made of expanded polystyrene (EPS) or starch-based materials. EPS takes centuries to degrade, while starch-based peanuts are biodegradable. Correct discarding or reuse helps lessen their environmental impact.  
Awareness of the materials you're handling lets you make smart choices about recycling and reusing them. 
Recycling Guidelines For Various Packaging Materials  
To recycle used delivery packaging effectively, consider these guidelines:  
Cardboard and paper-based materials: Flatten boxes, remove labels, and recycle in bins. 
Plastic bags and wraps: Consult the local council for recycling programs or participating shops. 
Bubble wrap and air pillows: Deflate before recycling. Councils vary in accepting curbside bins or drop-off locations. 
Packing peanuts and foam inserts: These aren't often accepted in standard bins, but some specialist recycling centers might take them. So, it's wise to check with your local council to learn more. 
Glass containers: Rinse and remove any lids or caps. Recycle in designated glass bins or drop-off locations. 
Metal cans and foil: Clean and remove any food residue. Recycle in appropriate metal bins or drop-off points. 
Tetra pack and cartons: Empty, rinse, and flatten. Check with your local council for specific recycling instructions. 
Following these guidelines contributes to a sustainable future. 
Creative Reuse And Repurposing Ideas  
Instead of throwing away your used delivery packaging, consider these creative reuse ideas:   
Use cardboard boxes to organize your belongings in closets, drawers, or under beds. 
Transform packaging into crafts, such as gift wraps or decorations. 
Develop weed barriers in gardens or flower beds using cardboard. 
Convert halved plastic bottles into planters for plants. 
Donate packaging materials to schools, charities, or groups. 
Create collages or sculptures using packaging materials. 
Trying these repurposing ideas gives packaging materials a new life. 
Eco-Friendly Packaging Alternatives  
To reduce your packaging waste further, consider these eco-friendly tips:  
Choose plant-based packagings like cornstarch and mushroom foam, as they break down naturally. 
Find products with little packaging in zero-waste shops. 
Pick items with reusable packagings like glass jars or cloth bags. 
Choose items with refillable containers at select stores or refill stations. 
Buy in bulk to reduce the amount of packaging used, especially for non-perishable items.
Embracing these eco-friendly alternatives leads to a greener future. 
Reducing Packaging Waste  
You can reduce packaging waste by requesting less when shopping online. Many e-commerce platforms offer sustainable options that help support green practices. 
Additionally, consider purchasing products with eco-friendly packaging. Supporting brands that prioritize sustainable materials and practices contributes to a greener industry. For example, you may choose products made from recycled materials or packaged in biodegradable containers. 
Furthermore, try reusing packaging for personal shipments. Doing these can help minimize waste when sending parcels. 
Final Thoughts  
Proper disposal and reuse of delivery packaging reduce waste and protects the environment. Adopting recycling and repurposing creates a greener future.   
Sharing your experiences as an eco-conscious buyer also helps raise awareness about responsible packaging. Discuss tips and ideas to inspire mindful choices and promote sustainable consumption. So, share creative reuse ideas and eco-friendly solutions with others. Doing so sparks positive change and encourages action for a sustainable world.