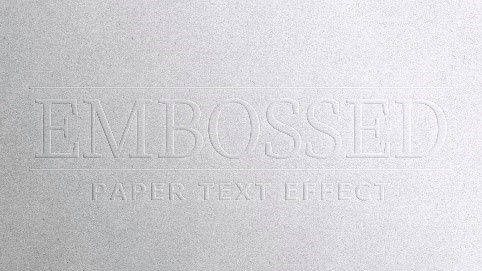 Printing embellishments and bespoke finishes are usually factored into the design of luxury goods packaging to improve shelf presence and mirror the quality that is promised by the price point. Big-ticket items such as watches and perfumes, especially when marketed to an audience that seeks opulence and regality in appearance, need to meet the expectations of their customers with apropos branding and packaging.
Many different techniques are used to beautify packaging – those that add more dimensions and textures.
In this blog, we will detail some of these techniques.
EMBOSSING
Embossing is a surface treatment process that results in the raising of a specific part of the packaging. It can be performed on metal, leather, cardboard with the use of plates or dies. The surface that is to be embossed is placed in between the male and female plates. Heat and pressure are applied and culminates in the permanently lifted portion. This is known as blind emboss.
Glass can also be embossed using embossing glue, powder and a heat source. 
Glass can also be embossed using embossing glue, powder and a heat source.
DEBOSSING
Debossing is the opposite of embossing. To create a recessed effect, the design is imprinted into the surface, creating a depression. A single die is used as opposed to two.
Both embossing and debossing work best with simple designs.
FOIL STAMPING
As detailed in our Crash Course on the same subject, foil stamping uses heat, pressure and stamping foil to create an inimitable finish that refracts light.
If heat is not applied, cold foiling can be done as part of the offset printing process.
When an emboss is combined with ink or foil to alter the appearance of your embossed image, it is called a registered or combination emboss.