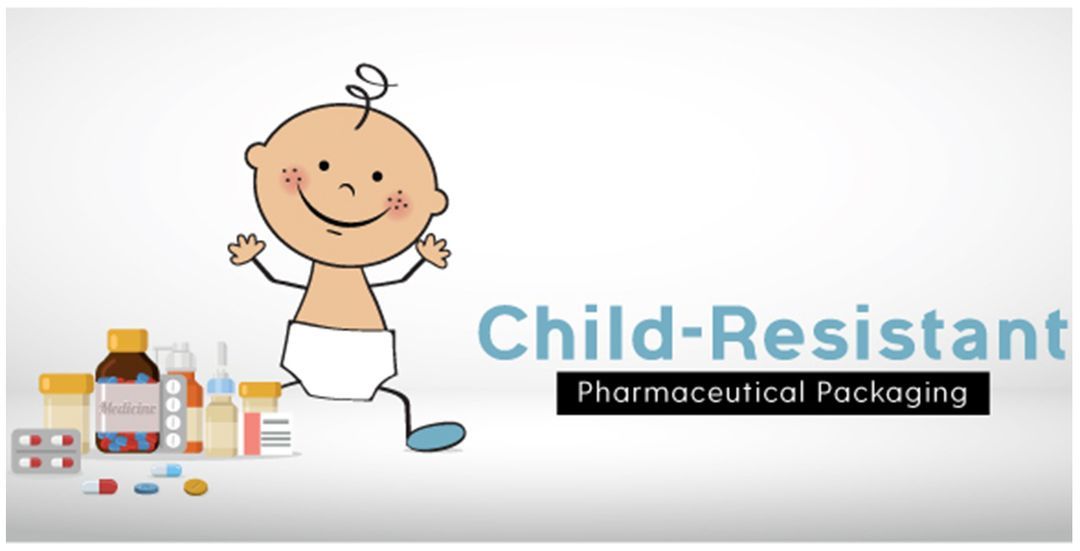 Child-resistant packaging (CRP) is a vital component of product safety, particularly in industries that deal with potentially harmful substances. These specialized packaging designs are engineered to protect children from accidental ingestion or exposure to dangerous items, such as medications, household chemicals, and even cannabis products. In this blog, we will explore the importance of child-resistant packaging, its evolution over the years, and its impact on child safety.
The Need for Child-Resistant Packaging
The statistics surrounding accidental poisoning and ingestion of hazardous materials by children are alarming. According to the American Association of Poison Control Centers, in 2019, there were approximately 2.1 million poison exposures among children under the age of six in the United States alone. A significant portion of these incidents can be attributed to the accessibility of toxic substances due to inadequate packaging.
Child-resistant packaging serves as a crucial line of defense against such incidents, as it requires a series of complex and coordinated movements to open. These designs are specifically intended to be challenging for young children to manipulate while remaining accessible to adults.
Evolution of Child-Resistant Packaging
The concept of child-resistant packaging can be traced back to the 1960s when the U.S. Congress passed the Poison Prevention Packaging Act (PPPA) in response to the rising number of child poisoning cases. This legislation mandated the use of CRP for several hazardous household products. Since then, the packaging industry has made significant strides in improving the safety and effectiveness of CRP.
Push-and-Turn Caps: One of the earliest forms of CRP, these caps requires an adult to simultaneously push down and turn the cap to open it. This combination of movements is challenging for young children but relatively easy for adults.
Blister Packs: Commonly used for medications, blister packs require the user to push a pill through a foil backing, making it difficult for children to access multiple pills at once.
Squeeze-and-Turn Containers: These containers often hold liquid products like prescription medications. They require adults to squeeze the sides of the container while turning the cap, which can be challenging for small hands.
Slide-Out Trays: Often used for cigarettes and other tobacco products, these trays require an adult to slide out a compartment to access the contents.
Double-Lock Zipper Bags: Used for edible products, such as cannabis-infused gummies, these bags require users to push and slide two separate zipper mechanisms to open.
Impact on Child Safety
Child-resistant packaging has had a significant impact on reducing accidental poisonings and injuries among children. However, it's essential to understand that CRP is not fool proof, and adult supervision remains the primary defense against such incidents. Nonetheless, CRP serves as an additional safety measure, acting as a deterrent and making it more difficult for curious children to access harmful substances.
Furthermore, CRP is not limited to pharmaceuticals and household chemicals. It has also been adopted in the cannabis industry, where it plays a crucial role in ensuring that cannabis products do not end up in the hands of minors.
Conclusion
Child-resistant packaging has come a long way since its inception, evolving into a multifaceted approach to safeguarding children from potentially harmful products. As technology advances and our understanding of child safety deepen, we can expect continued innovations in CRP design. Ultimately, the goal is to strike a balance between accessibility for adults and security against child tampering, all while keeping our little ones safe from harm. It is a testament to the power of innovation and regulation working hand in hand to protect the most vulnerable members of our society.