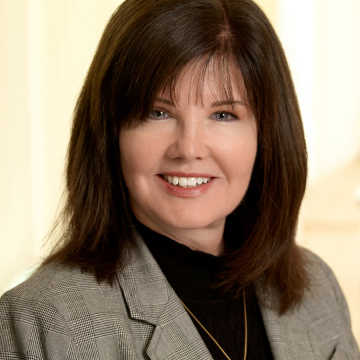 WEST WARWICK, R.I.--(BUSINESS WIRE)-- AstroNova, Inc. (NASDAQ: ALOT), a global leader in data visualization technologies, today announced that it has appointed Jean A. Bua, Executive Vice President and Chief Financial Officer of NETSCOUT SYSTEMS, INC. (NASDAQ: NTCT), to its Board of Directors as a new independent director, effective immediately and also announced that April Ondis has stepped down from the Board.

"We are delighted to welcome Jean to the Board as our fifth independent director," said Greg Woods, AstroNova's President and Chief Executive Officer. "She is well-versed in digital technology and has a track record of success in strategic planning, M&A and integration for high-growth global companies. Her financial acumen, corporate governance experience and technology background will be highly valuable to the Board as we execute on our long-term growth initiatives. At the same time, we are grateful to April for her service and commitment to the Board during the past three years."
Ms. Bua, 60, has significant experience in the areas of accounting policy, internal controls and risk management. She has served as CFO and Treasurer of NETSCOUT since 2011, and is responsible for investor relations, treasury, financial planning and analysis, real estate development, accounting and compliance. A financial expert, Ms. Bua also is a member of the Board of Directors of CoreSite Realty Corporation, where she serves on the audit committee and nominating and governance committee.
"I'm honored to join the AstroNova Board and look forward to contributing my financial skills and governance expertise to helping the Company extend its leadership in data visualization," Ms. Bua said.
Before joining NETSCOUT in 2010, Ms. Bua was Executive Vice President, Finance and Treasurer of publicly traded American Tower Corporation, where she worked from 2005 to 2010. Prior to that she spent nine years at publicly traded Iron Mountain Inc., most recently as Senior Vice President, Finance and Chief Accounting Officer. Ms. Bua also has served in senior roles at Duracraft Corp. and Keithley Instruments. She began her career as an auditor for KPMG and was a management consultant at Ernst & Young.
Ms. Bua earned a Bachelor of Science in Business Administration, summa cum laude, from Bryant University and a Master of Business Administration from the University of Rhode Island.
Sharon Merrill Associates, Inc