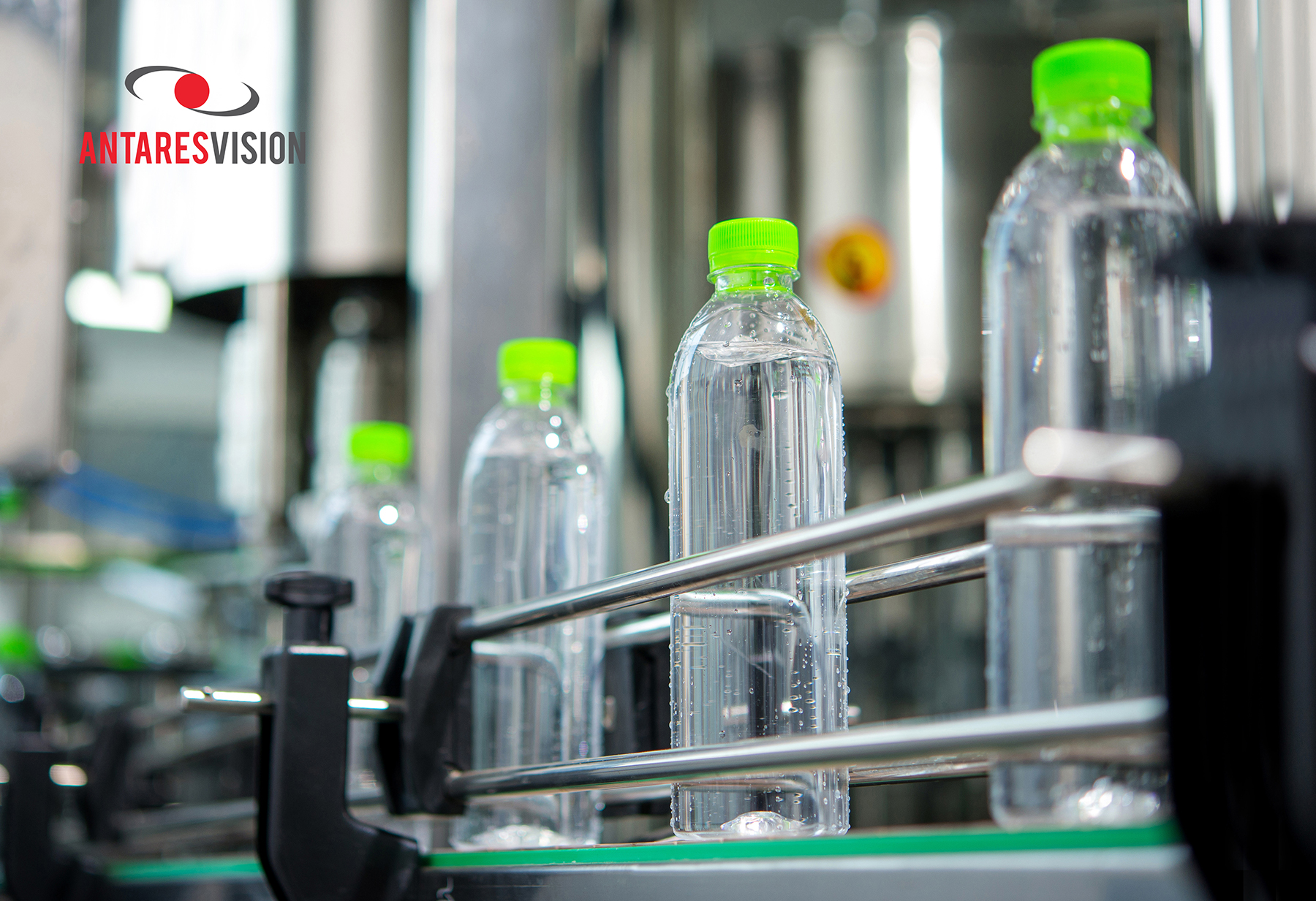 The Multinational Company is extending its presence to demanding industrial sectors such as high-end cosmetics, food and beverage, fashion and luxury
Meet Antares Vision atPackExpo 2018: Booth S-3760 - Booth W-646
Moorestown, NJ– Antares Vision, global leader in visual inspection systems, track & trace and smart data management, will have an outsized presence at this year's Pack Expo, October 14-17 in Chicago. As the vision control systems and inspection mainstay looks to expand beyond its traditional pharma roots into industries such as high-end foods & beverages, fashion, cosmetics and medical devices, Antares Vision has booths both in and out of the Healthcare Packaging Expo's West Hall, highlighted by a space in the South Hall hosting nearly a dozen different machines.
At Booth S-3760, Antares Vision will present a variety of machinery and vision system solutions adaptable to applications in a wide array of industries. These include:
•Antares Vision's Universal Packaging Inspector (UPI) is a suite of high performance cameras and software modules designed to assure full inspection process control for a broad spectrum of packaging formats and applications. Supported by a wide range of camera models, UPI controls span from traditional barcode and OCR/OCV verification of variable data – such as expiry date and lot number – to comprehensive, overarching packaging inspection such as right closure of carton flaps, the presence and correctness of consumer information leaflets, and the correctness, presence and position of labels and seals. The UPI architecture is completely scalable to match increasing inspection needs that may arise over time, assuring long term investment viability.
•ESS Technologies' CEL-5 Robotic CasePacker is a state-of-the-art robotic packaging machine incorporating the latest in servo technology. Built on a FANUC vision-guided M-20iA robot platform, the case packer can run bottles (plastic or glass), cartons, jars, and/or bags. A large-capacity case magazine feeds the servo driven case packer, which can run up to 22 cases/minute. Various product infeed and collation features are available. At Pack Expo, the case packer will be equipped with Antares Vision's Print & Apply Aggregation Station for in-line automatic bottle- or carton-to-bundle or case aggregation. Designed to complete the aggregation process, the station handles packaged units generating the label, applying it to each bundle/case.
•A solution for bottle traceability across the supply chain, Antares Vision's Omnivision station handles round, square or rectangular-shaped bottles as tall as 200mm and up to 85mm in diameter (square up to 100x100mm) at speeds of up to 300 per minute. At Pack Expo, the module will be equipped with a continuous inkjet printer (CIJ). Upon printing, Omnivision performs a 360-degree reading of an unoriented bottle's surface for recognition of printed serialized data, then prints a unique "dummy" code on each bottle and associates it to a corresponding serial number.
•The South Hall booth also will showcase Antares Vision's award-winning LYO-CHECK inspection machine, which was developed to meet industry needs for a dedicated inspection system distinct from those applied to liquid parenteral products. Lyophilization is a process that removes water from a liquid drug to create a solid powder, or cake, which is typically stored in vials, cartridges, dual chamber syringes, and prefilled mixing systems. Because the quality control inspection of products in lyophilized form poses unusual challenges, Antares Vision was awarded a European Commission Grant to develop and hone its new technology, which offers fully automated 100% inspection of lyophiles. The enhanced LYO-CHECK machine is based on unique vision architecture comprising a dedicated software and optical layout.
Antares Vision also is exhibiting in the Healthcare Packaging Expo section. At Booth W-646, the company will feature several solutions that have cemented into place as a global leader in serialization and track & trace. These include:
•Antares Vision's Print & Check EVO is among the most widely used integrated solution on the market. Quick and easy to integrate into packaging lines, the unit occupies just 705mm of floor space as it prints and verifies on carton flaps. Upper and lower conveyors keep cartons stable for reliable printing and unsurpassed verification accuracy. The Print & Check EVO can handle cartons up to 120mm wide and 200mm in height at a maximum speed of 300 units per minute. It offers real-time management of relevant serialization data, including the construction of parent/child relationships at various packaging levels.
•Antares Vision's ATS Fourserialization software ecosystem is an enterprise-level (Level 4) track & trace solution that manages serialization data flow connecting production plants, CMOs, third-party logistics and government agencies, and introduces new concepts of data storage and exchange. The ATS Four database technology is engineered to run at high speed, guaranteeing the same stringent data safety whether operating on Cloud space or on premises within a corporate server infrastructure. The versatile, compatibility-minded ATS Four creates a unique point of connection, enabling interface with healthcare agencies, CMOs and other brand owners operating with a variety of software and hardware solutions.
•A Reel 2 Reel off-line labeling printing station that produces reels of serialized labels suitable for bottles or other formats. Featuring a label rewinding function and line stop for error detection, the quick, easy-to-deploy solution for pre-printing is ideal for printing rooms serving multiple lines. The system handles label rolls as wide as 6 inches and is also suitable for aggregation processes.
About Antares Vision
Antares Vision offers the most comprehensive and scalable global solution in inspection systems, track & trace and smart data management, leading the complete process of protecting the products throughout their life-cycle and developing hardware and software solutions for the most demanding industrial sectors like pharmaceuticals, medical devices, cosmetics, food, beverage. Antares Vision is present in over 60 countries in the world (with a workforce that exceeds 500 units globally) and can count on 6 foreign branches (USA, Germany, France, Brazil, South Korea, India) and an Innovation Center in Ireland (Galway). With 20 years of experience in vision technologies, Antares Vision is the supplier of 9 of the world's top 20 pharmaceutical companies: more than 25.000 inspection systems ensure every day the safety and the quality of the production processes, while over 2.000 serialization lines installed in industrial plants all over the world guarantee the tracking in the whole supply chain of more than 5 billion products.
Upload Press Release file: