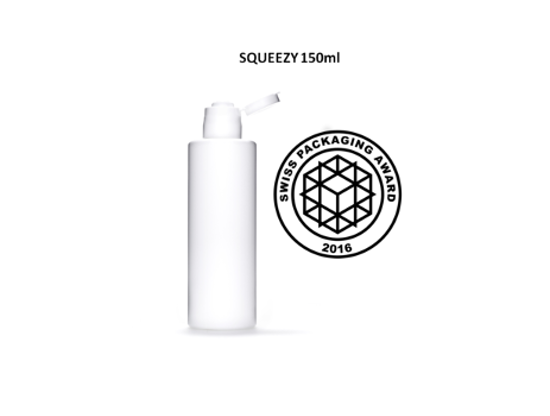 Madhu Sudan Singh Chauhan
Foam without greenhouse gases
The foam produces by the mere compressing of the PP-bottle – without any need of propellants: During the compression the bulk is mixed with air that is drawn trough the dip tube:
Product Compatibility & Easy-Recycling
Due to pressure activation there is no need of a pump mechanism – and therefore no need of a metal spring à the packaging is made entirely pf plastic and can hence be recycled in one piece. Optimal product compatibility is guaranteed also for delicate bulk and for allergy products.
Foam is Efficiency
By mixing in air, the volume of the bulk is multiplied, without addition of water à less bulk ends up in the natural life cycle. Compared to liquid soaps the water consumption is reduced by 20 %.
Easy SQUEEZE-Dosage & One-handed Use
The bottle was designed in such way that the dosage of the foam can be defined by one-handed pressure on the bottle. The output no longer depends on a fix pump stroke. Therefore, even larger body parts can be moistened with one single SQUEEZE, while the other hand remains free à new emerging applications in baby- and nursery care.
Simplicity & Easy Decoration
The round bottle shape allows different decoration possibilities and the straight-forward snap on system of the cap, filling on every production line.