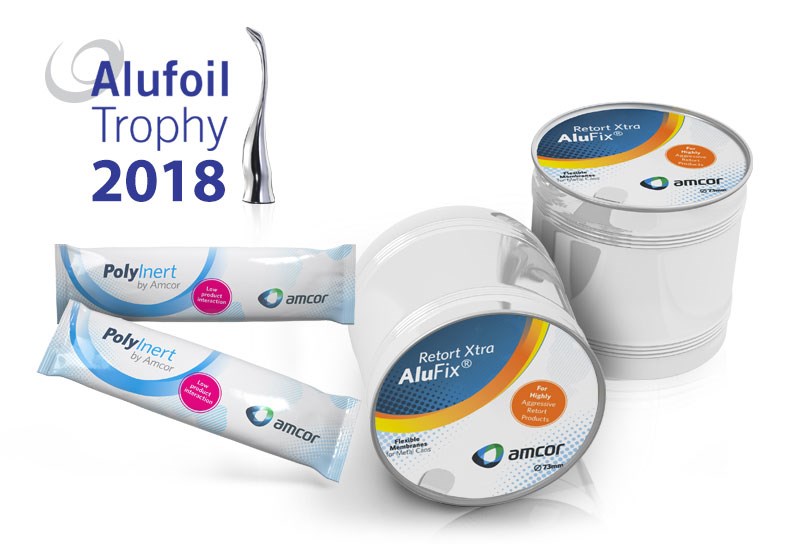 Chhavi Aggarwal
The company's PolyInert laminates, which enable sensitive pharmaceuticals to be packaged in stick-pack form, won the Resource Efficiency category, and AluFix Retort Xtra, the newest addition to the successful AluFix range, won the Technical Innovation award.
PolyInert Laminates
This material helps keep pharmaceutical patients safe because its stable and inert high barrier doesn't interact with or absorb active pharmaceutical ingredients and keeps medication effective longer.

The panel also praised the sustainability of the PolyInert stick-pack format, noting that "it delivers a huge saving in material use and energy consumed in making." The smaller size of the stick pack requires 40 percent less material than four-side-seal sachets commonly used for pharmaceutical powders, liquids and gels. The package has carbon footprint that is up to 30 percent smaller and consumes 39 percent less water in the manufacturing process.
AluFix Retort Extra
The aluminium foil membrane makes more convenient peelable lidding practical on metal cans for a wider range of food products.  For the first time, that includes on cans containing foods with low pH values of 2-4, or those containing salts, spices and oils that can corrode or damage packaging materials.  
The judging panel recognised the excellent sealing and brand differentiation properties of AluFix Retort Xtra offers – that it is printable, puncture resistant, and sealable onto both plain and PP-lacquered tinplates, and lacquered aluminium rings.
The judges commended the easy-to-peel can-end for its low environmental impact too. Recyclable in the aluminium stream, with at least 50 percent lighter weight* and up to a 30-percent smaller carbon footprint*, AluFix Retort Xtra is more sustainable than traditional ring-pull openings.