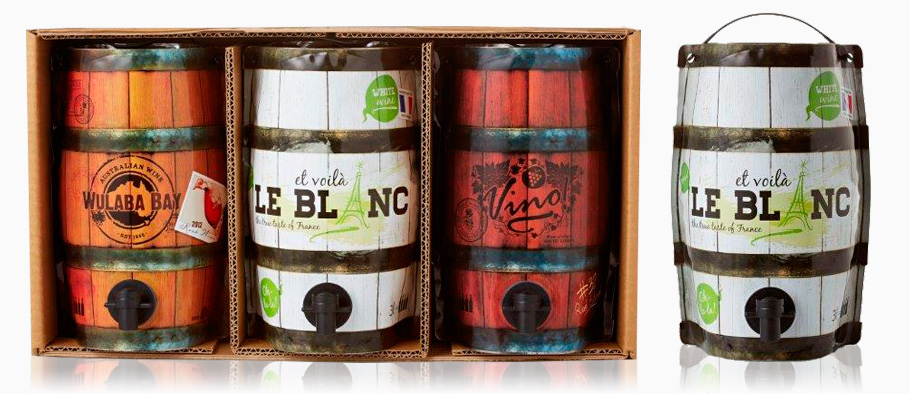 Super barrel is a self-standing double gusseted (top and bottom) pack with bottom fitment that offers unique differentiation opportunity to brand the product whilst extending the shelf life with excellent barrier properties.
This is ideally suited to wine and olive oil markets. The large surface area of the pouch (front and back) can be printed in six colours, maximising shelf appeal.  The material of construction can be purpose designed to suit the specific needs of the product.   It uses the standard BIB handle which makes it easy to carry.
It can run on standard BIB filling lines (minor modifications may  be required).
It is strong and shatterproof and also lightweight therefore reducing shipping costs
It is also having tamper evident fitment and currently offered in 1.5 and 3 litres