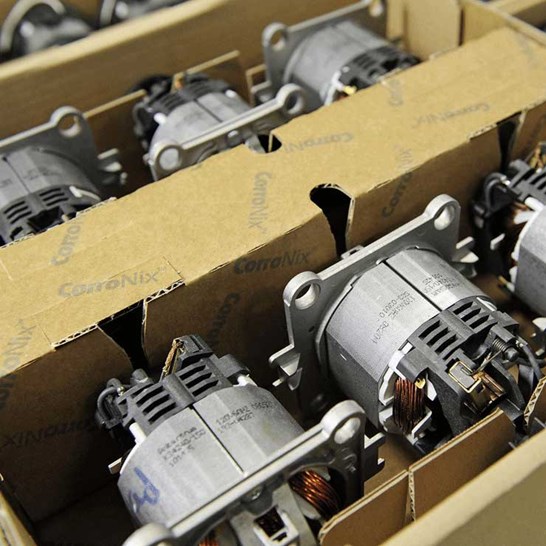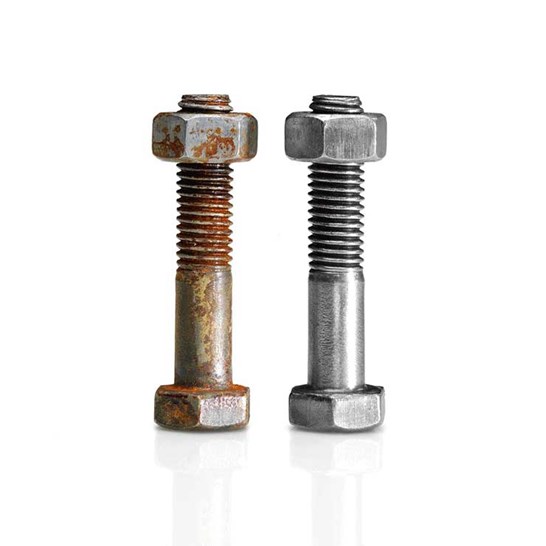 Komal Sharma
Corrosion protective packaging contains a special barrier coating designed to protect primary products susceptible to all forms of corrosion.
It ensures a product reaches its destination in exactly the same condition as when it was packed, eliminating the rusting or oxidation of products during transport.
Corrosion protective packaging gains its properties from a coating of VCI (Vapour Corrosion Inhibitor). Applied as an ordinary print process, VCI is non-visible and odour free.
The coating works by emitting an invisible vapour, which settles on the goods and prevents moisture from condensing on the goods.
Corrosion protective packaging is produced in a size and style bespoke to your requirements.
Bespoke to your exact size and shape requirements

Made from corrugated board with a special barrier coating

No restrictions regarding design of packaging

VCI vapour is harmless

No need for extra packaging material

100% recyclable and made from a renewable resource
The benefits of Corrosion Protection Packaging
Cost efficient from reduction in product damage during transit

Environmentally friendly  and eliminates need for extra packaging material

Process starts directly – fully functional after 24 hours

Ease of use- goods can be unpacked straight away, no cleaning required

Guaranteed to be functional up to six months from date of manufacture 
Smurfit Kappa's certified Chain of Custody is  guarantee of a verifiably sustainable packaging supply chain.
At Smurfit Kappa they understand the importance of sustainability in everything they do, and see it as their responsibility to ensure the products they supply to their customers meet the highest chain of custody standards.
100% of paper produced and sourced for our packaging solutions is FSC®, PEFC™ or SFI™ Chain of Custody certified
90% of packaging supplied to customers is FSC®, PEFC™ or SFI™ Chain of Custody certified