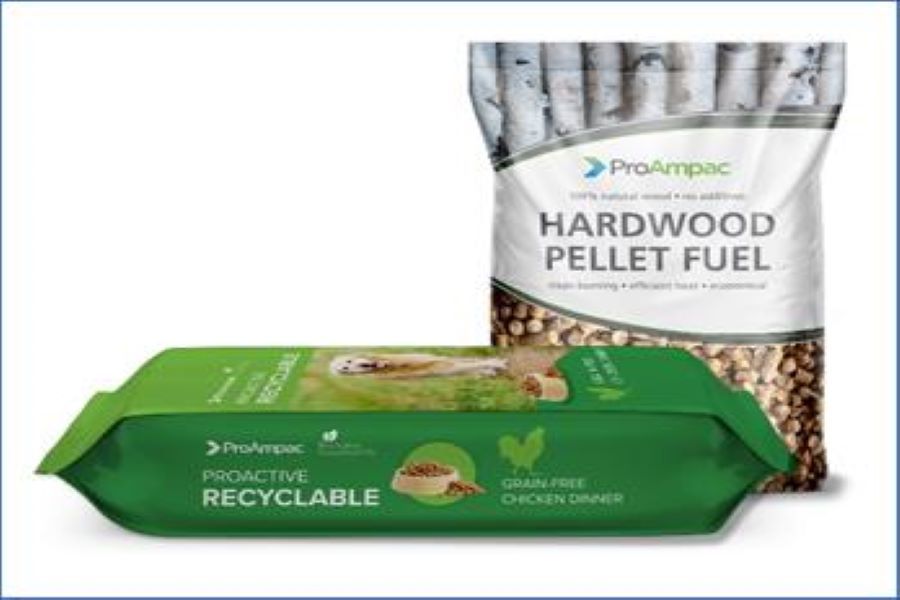 ProAmpac's ISCC+ certified sites have full supply-chain traceability for the chemically recycled materials used in QUADFLEX LT, which supports post-consumer recycled (PCR) claims. 
"ProAmpac launched QUADLFEX LT to fill the market gap for recyclable, cost-effective quad-sealed bags," said Nathan Klettlinger, director of global marketing for ProAmpac. "QUADFLEX LT is an excellent way for brands to transition into durable plastic packaging that offers superior product protection and sustainability options." 
In addition to its sustainability, QUADFLEX LT also stands out thanks to its durability and versatility. 
"QUADLFEX LT has excellent drop and dimpling resistance for heavy product weight applications and can be formulated with either mechanical or chemical post-consumer recycled content," explained Jed Chubb, ProAmpac's technical director for blown films in North America. "This new format is specifically designed for efficient performance on automated filling and palletization equipment and can hold up to 50 pounds of product."
QUADFLEX LT also features four panels of branding space with award-winning flexography, allowing the consumer to have effective branding in addition to reliable packaging.