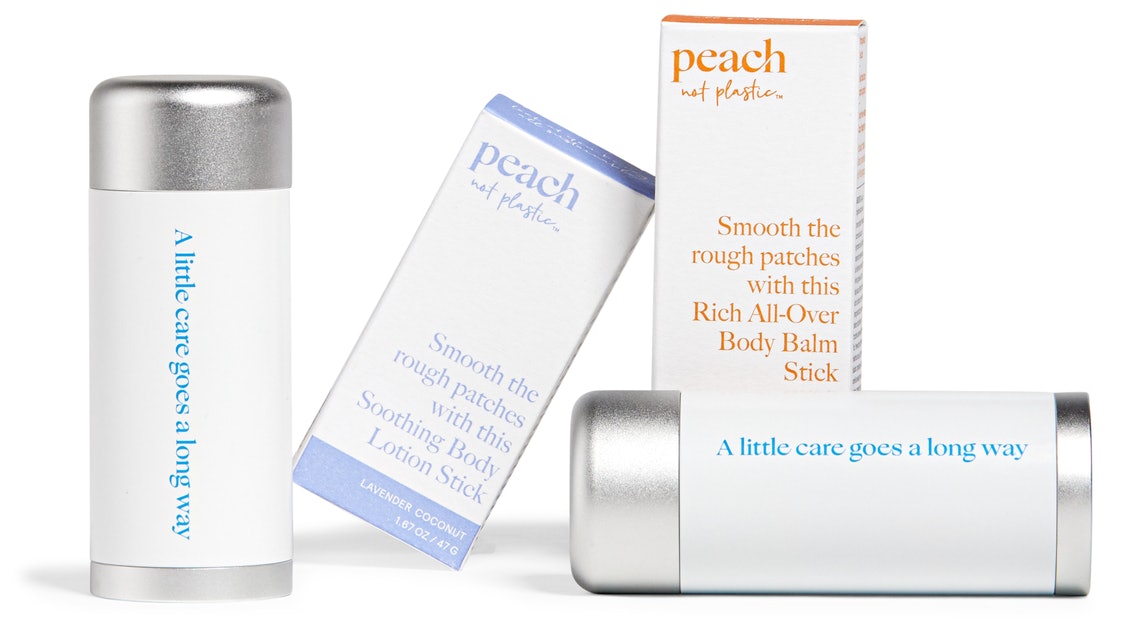 Grania Jain
Grove Collaborative, a San Francisco-based sustainable consumer products company that creates natural products and offers a curated selection of healthy home essentials and personal care products direct to consumer, has expanded its personal care line, Peach, with the launch of what it says is the first-ever 100% plastic-free deodorant and body care refill system.
According to Mintel, the U.S. deodorant industry is projected to grow to $4.2 billion by 2024. Notes Grove Collaborative, while niche brands and big industry players have introduced deodorant refills, the options in the market currently all have plastic components. This is just one element of the larger plastic crisis within the $500 billion dollar personal care industry, which has been built almost entirely on the premise of cheap, disposable, and single-use plastic, the company says.
"Plastic is everywhere. In order to solve that problem, we have to create better products for consumers one category at a time," says Stuart Landesberg, co-founder and CEO of Grove Collaborative. "The Peach deodorant and lotion line builds on Grove's leadership in sustainable packaging and is the industry's first-ever 100% plastic-free deodorant and body care refill system. The performance is exceptional—on par with leading national brands—with 48-hour odor protection, and the products are vegan and use 100% natural fragrances. The launch is a result of our continued focus on sustainable product innovation, as we develop new formats that are planet-friendly and built based on input from our community."
According to Grove Collaborative, its Peach brand is on a mission to eliminate plastic from the personal care routine. Since its launch in 2020, Peach's bar format shampoos and conditioners, hand and body wash, and facial cleansers have helped consumers avoid over 54,000 lb of plastic from entering landfills. Now, with the launch of the 100% plastic-free deodorant and body care refill system, Grove Collaborative says Peach is continuing its mission by expanding its domain beyond the shower and into the bathroom cabinet.
The Peach Deodorant and Body Care refill system comes in plastic-free, refillable deodorant, body lotion, and body balm stick formats that utilize clean and vegan formulas with 100% natural fragrances. The starter pack for each comes with a deodorant or body lotion/balm stick in an aluminum capsule and an aluminum case that users can refill infinitely.