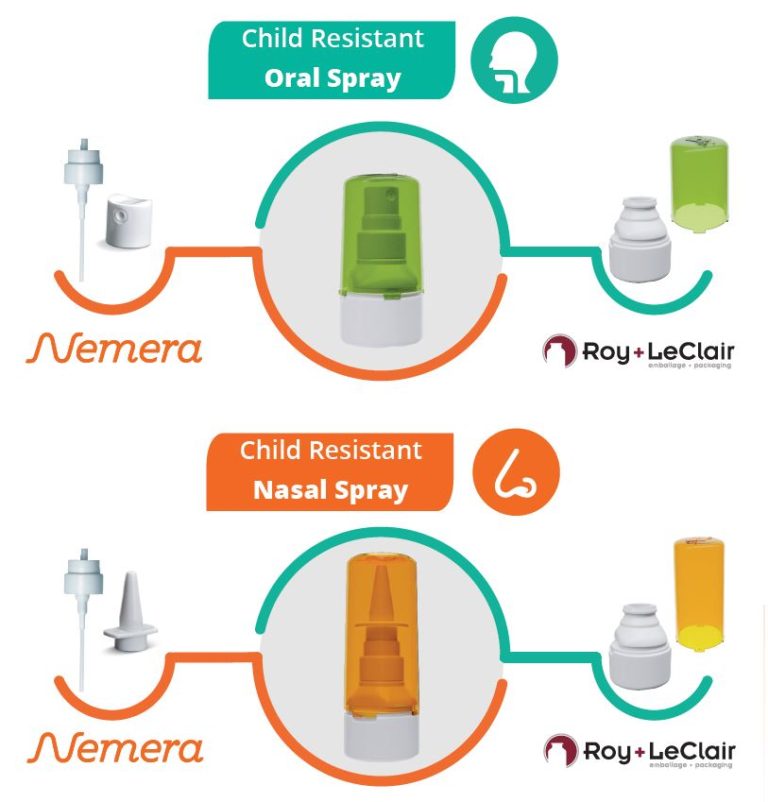 What are the benefits of this new packaging solution?
- Wide range of doses
- Patented child-proof package
- Ergonomic and contemporary design
- Compact size for carrying
- Easy Snap-on cap
The different possibilities with our Child Resistant Solutions:
Doses: 50, 70, 90, 95, 100, 130, 140, 180, 200 µl
Neck finish: Snap-on or crimp-on
HDPE bottles available. Other material (PET, glass) upon request
15-20, 30 ml regular and 15-20 ml NoWaste™ bottles
Cap color: white or natural available. Other color upon request
Possible use: cannabinoid, nicotine, lidocaine, etc.