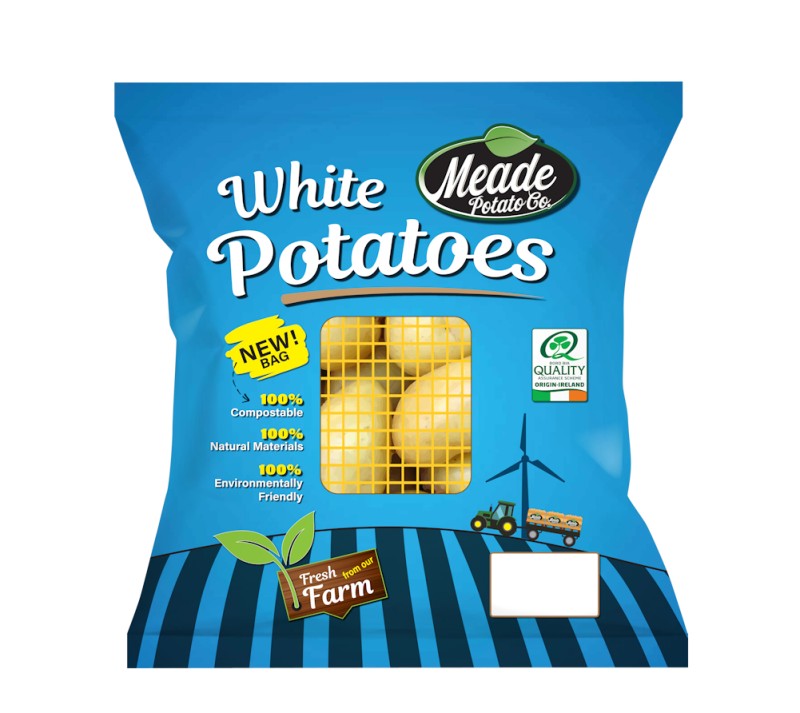 Grania Jain
Created for Irish farm potato business Meade Farm Group, the packaging has been certified by the Forest Stewardship Council (FSC).
The packaging is the result of close collaboration between the three companies over a period of two years.
It uses Mondi's speciality kraft paper and biodegradable Sustainex coating, water-based ink and corn starch-based netting.
The bag is designed to maintain strength when handling while providing barrier properties to keep the produce fresh. It has so far been launched in Ireland, Poland, France and Germany.
Mondi Poland extrusion solutions and speciality kraft paper sales manager Jan Murzyn said: "The bags need to withstand very heavy weights while providing a solution that is kinder to the planet.
"Our EcoSolutions approach means we work very closely with our customers to reach their sustainability goals and create a bespoke solution that represents the best possible option for the customer, the consumer and the environment."
SILBO business development manager Marcin Śpiewok said: "The hybrid solution combines the excellent strength of speciality kraft paper and the tailor-made barrier and heat-sealing properties of compostable materials.
"Mondi's speciality kraft paper in combination with our net, water-based print and unique technology was a long-sought solution in the food industry and allowed us to substitute the conventional combination of plastic and mesh.
"We created the worldwide first compostable form-fill-and-seal potato bag with net window to deliver strong, durable, breathable, eco-friendly packaging for Meade."
The solution will enable Meade to replace hard-to-recycle plastic with paper in line with its sustainability targets.
The company aims to make its product packaging reusable, recyclable, renewable or compostable wherever possible.
Meade sustainability manager Jeni Meade said: "This new potato bag is an excellent example and was integral in our winning the Best Sustainable Packaging Strategy at the Green Food and Beverage Awards.
"By changing from the previous plastic pillow pack to this bag, we completely eliminated hard-to-recycle plastic.
"In addition, when compared to a traditional block bottom paper bag of similar size, our compostable paper pillow pack reduces the paper usage by 34%.
"As a food producer, our company focuses on supplying the best-tasting potatoes to our customers, and as a packaging user, we are committed to reducing the climate impact of our packaging for the wellbeing of the planet."
In January, Mondi developed sustainable packaging for Norwegian branded consumer goods company Orkla.
The packaging solutions were for the Swedish launch of Orkla's Frankful Tex Mex range of plant-based tortilla wraps, tortilla crisps and taco spices.