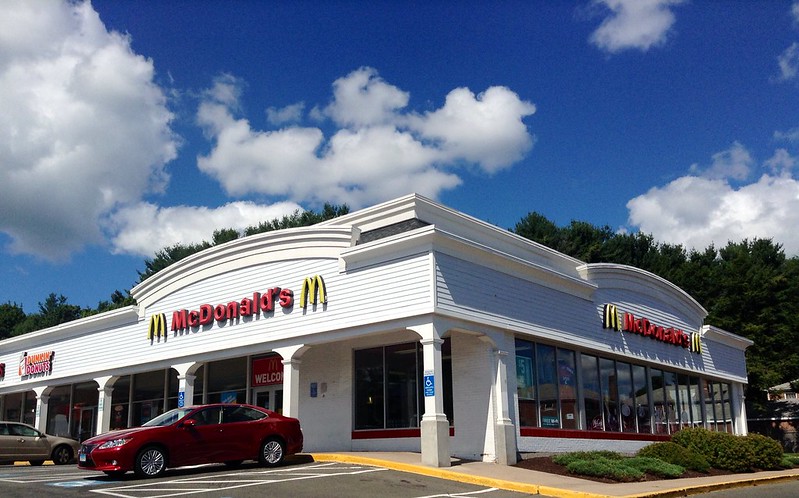 Grania Jain
McDonald's Germany is taking the next step on its packaging roadmap for less plastic and packaging waste, published in 2019. In 30 restaurants here in Germany, the company is now testing the packaging of most of its products in thin wrapping paper. The live experiment will initially run for two months until the end of September. On site, guests will have the opportunity to give feedback on the new packaging. At the same time, kitchen operations will be tested through the new process during the trial period. If the test is positive, the new packaging concept could soon be rolled out in all German restaurants. Per product, this measure can save an average of 70 percent packaging material. Since March, McWraps® and selected burgers have already been served in paper instead of the usual cardboard box.
There is no planet B! McDonald's shows progress in sustainability
The packaging reduction measures are part of McDonald's Germany's comprehensive sustainability strategy. Under the guiding principle "There is no planet B!" the company shows in its 10th sustainability report how it intends to keep getting better at environmental and climate protection, among other things, and publishes its progress to date and new goals in this regard. "Being successful also brings with it the responsibility to use resources in such a way that future generations can also build on them or derive sustainable benefits from them. For us, that means continuing to implement our roadmap for less waste and packaging, improving conventional agriculture, and reducing our carbon footprint," said Eva Rössler, corporate spokesperson for McDonald's Germany.
Less plastic in Happy Meal® - more e-charging stations.
McDonald's has already been following a consistent roadmap to reduce waste since 2019. For example, in recent years, plastic straws have been replaced by paper straws and dessert packaging has been switched to a plastic-free alternative. In addition, since 2020, Happy Meal® toys have no longer been offered with batteries and the toys are increasingly packaged in paper instead of plastic. To further save CO2, McDonald's operates its restaurants with 100 percent green electricity and is continuously expanding its fast charging network in Germany together with its partner EWE Go. Charging points for e-cars can already be found at more than 100 McDonald's restaurants. By 2025, more than 1,000 McDrive® locations will offer the option of charging your own electric vehicle - also with 100 percent green electricity.