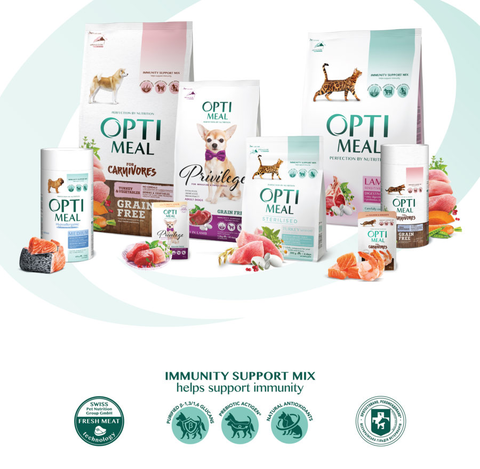 Automation in new pet food factoryKormotech, one of the largest animal food producers from Eastern Europe, is going to build a new factory for the super premium Optimeal and premium Club4Paws pet food brands in Lithuania. Lan's contribution concerns the delivery of a pouch handling line with 3 loaders, 2 unloaders with integrated In-Line Dryers to handle pouches with wet cat and dog food. Steriflow supplies the sterilisation retorts. Delivery is planned for April 2020.
Lan works in multidisciplinary teams: mechanical, electrical and software designers work together with our technicians to achieve the best results. The new, state-of-the-art building in Tilburg where a large glass wall separates the office from the production hall, makes an enormous contribution to this.
Why Lan?
We can handle innovative packaging – such as uncommon shapes. We have solutions to handle multipack with different flavors. We are market leader in pouch handling. Benefit from our extensive experience with more than 500+ projects worldwide. We integrate the latest techniques and trends (digitization, low energy and air consumption).