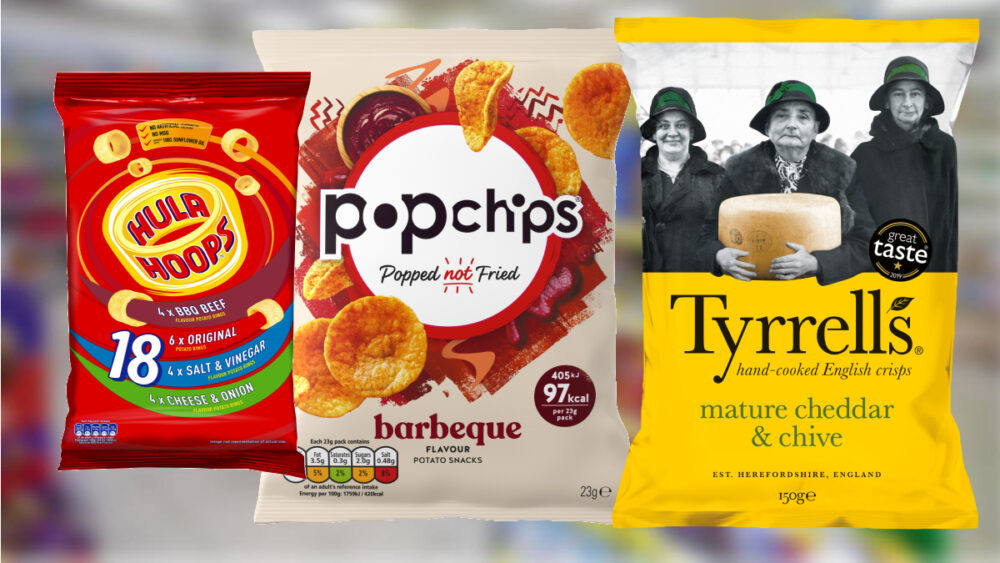 The supplier has cut Hula Hoop packaging by 23%, equal to 11 tonnes of plastic, while Popchips and Tyrrells packaging are both down by 14%, equivalent to 23 and 43 tonnes respectively.
KP is also investing in new equipment to package its products in a more efficient way, which means it can cut 142 tonnes of packaging across Nik Naks, Space Raiders, and Skips.
Meanwhile, it intends to save a further 144 tonnes of plastic due to packaging reductions in Popchips sharing bags, Hula hoops six-packs, Butterkist, and Hula Hoops Puft.
The packaging reductions are a part of the company's Taste for Good responsible business programme. KP is committed to reducing its total waste by at least 5% every year.
Mark Duffy, manufacturing director at KP Snacks, said: "We're always looking for new ways to reduce our impact on the environment, and sustainability is one of the four key pillars of our Taste for Good programme.
"In addition to reducing the amount of packaging we use, we've also introduced a partnership with TerraCycle, so that all of our snack packs can be recycled at any of 500 drop-off locations across the UK.
"Our ultimate aim is to make all of our plastic film packaging 100% recyclable by 2025 and we're well on our way to achieving this."
To support its initiatives, KP has appointed Nicola Robinson in the newly created role of head of sustainability.