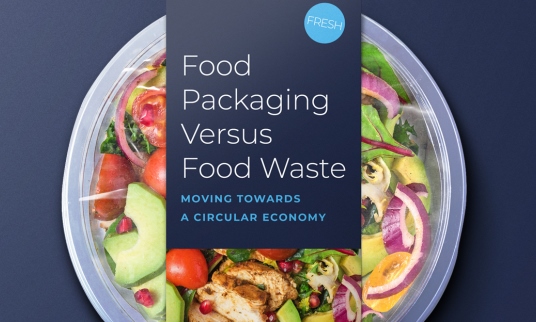 Food Packaging Versus Food Waste – Moving Towards a Circular Economy was sponsored by Ishida Europe and Aston Business School.
Six food packaging megatrends are identified and discussed in the white paper: initiatives for plastic reduction; sustainable food packaging; food packaging and labelling regulations; consumer trends; in-novative food packaging technologies and packaging 4.0; and the cost of modern food packaging.
The report highlights the key findings and challenges in each of these trends, emphasising the com-plexity in many of the issues raised.
For example, in the drive to reduce plastic packaging, it is essential to ensure that potential alternative packaging materials do not impact on food waste.
Similarly, while new flexible packaging can help to increase the efficiency and effectiveness of food packaging, associated machinery will need to be fully compatible with the new materials to ensure seal integrity.
Among the solutions put forward in the White Paper, the need for a collaborative approach – between all stakeholders and also governments and consumers – is emphasised, as well as increased consumer education and engagement.
Ross Townshend, Ishida Europe's Business Unit Manager EMEA – Advanced Services and Data, said: "Effectively tackling food waste is essential if we are to achieve the 'greener' world that everyone is seeking. Equally important, understanding how we can best tackle these challenges will have a signifi-cant bearing on our own work in the design and development of the most efficient packing line equipment and integrated solutions."