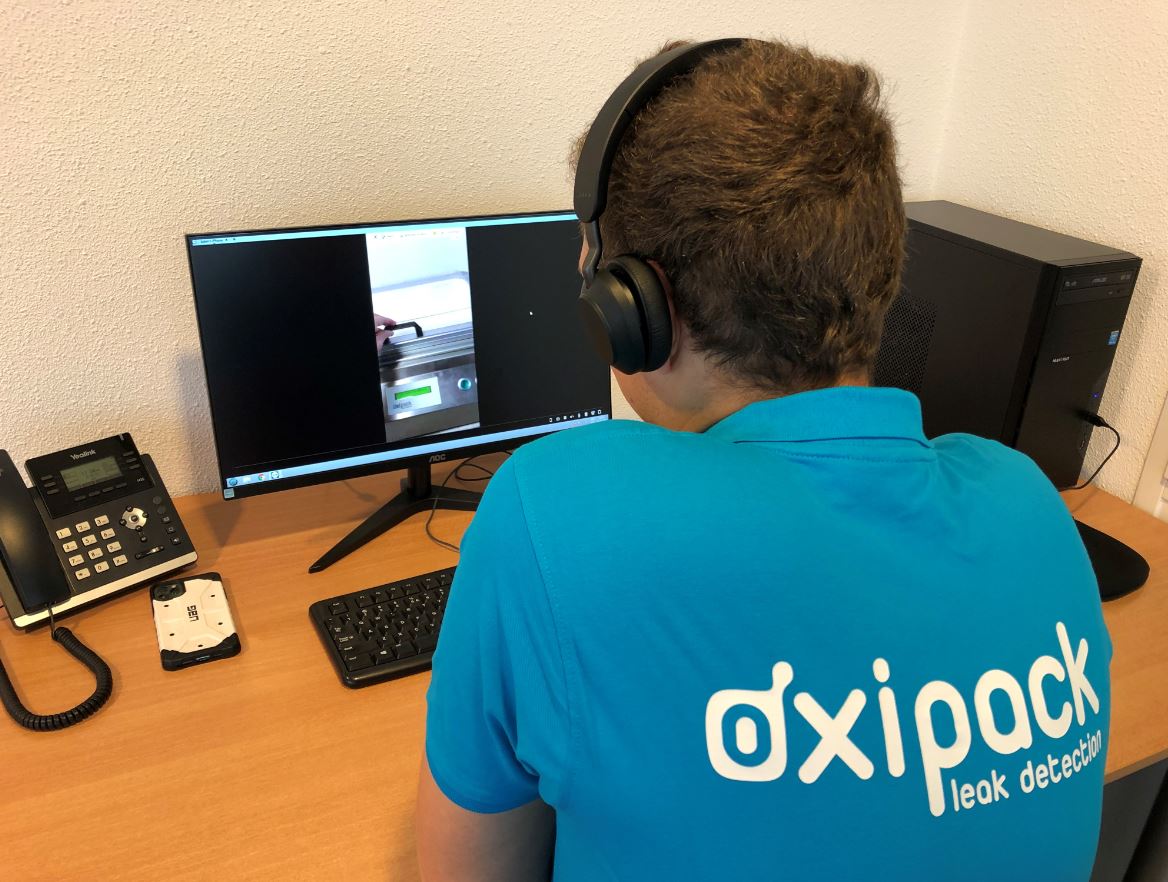 REMOTE INSTALLATION AND COMMISSIONING
What do we offer and what does this include?
The option for remote installation includes; easy unpacking instructions and 'how-to' videos on a USB drive to get you started. Secondly, an Augmented Reality (TeamviewerPilot) or Microsoft Teams session can be scheduled. This contains; start-up, commissioning and training which allows the customer to get instant feedback, answering questions and live instructions, similar to a physical visitation on site. The training is intended for all employees, such as employees from quality, production and the R&D department.
TEMPORARY EXTENSION CERTIFICATE
Because the travel restrictions have had a huge impact on everybody we have come up with a practical and temporary workaround, so your audits are not affected or as little as possible.
The option for an extension of your calibrated leak detection certificate, will include a thorough analysis by the Oxipack Support-Team for each individual leak tester. They will be in contact to help you collecting the right data.
Once the data has been checked and verified, they will set-up a temporary extension certificate which will be valid for 6 months from date of issue. If bigger issues appear, our team will provide support through Augmented Reality (TeamviewerPilot), to help an engineer solve the issues at hand.
In this way, we can provide an extended certificate which can be used for audits and guarantees correct functioning of the machines at the same time.
SUPEROFFICE SERVICE
After the successful implementation of SuperOffice CRM, we have now implemented a new Service & support tool. Meaning we can handle customer questions and requests efficiently and more accurately. With more people working together in this new system, we can provide an even better service for our customers. Regardless, whether they come by phone, email or web forms.
We have also included our machine database into this new tool, so it will be even more efficient to keep track of machine status, such as certificate renewal or expiration of yearly maintenance.
In these ways, we can continue to offer our customers the service and support they are familiar with, despite the corona crisis.