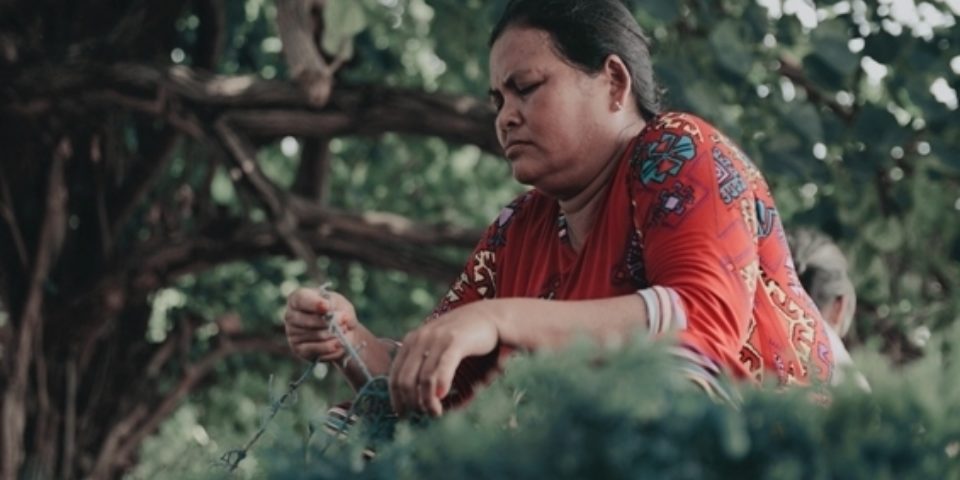 Indonesia is the world's second-largest contributor to plastic waste in the ocean. Seventy percent of the plastic waste comes from single-use food and beverage plastic containers. Evoware makes a food packaging plastic replacement which is preservative-free and made from chemical-free farmed seaweed. People can eat the food packaging and take advantage of its nutritious seaweed which contains high fiber, vitamins and minerals. Evoware's products are free from pork, alcohol and certain other ingredients which make them Halal certified and fit for Muslims to eat. This is important since Evoware was launched in Indonesia where the majority of the population is Muslim.
The products are made without gelatin that is normally obtained from cows or pigs and do not contain any animal derivatives, so they are also suitable for vegetarians. In addition, the products can be used as natural fertilizer for plants and are biodegradable in 30 days after being thrown away. Since the products come from seaweed, there is no land used for cultivation and deforestation which often occurs when land-based plants are chosen to provide the materials. Since most of the oxygen on earth comes from the ocean, planting more seaweed will improve air quality because seaweed is absorbing carbon dioxide and releasing oxygen.
The first product from Evoware is edible glass called Ello Jello cups. These cups are made colorful with several flavors such as peppermint, orange, lychee and green tea. The second products are food wraps and edible sachets. They can be eaten and are odorless, tasteless and biodegradable as well. The packaging can be used for food products such as single serving instant coffee powder, cereal and instant noodle seasoning which can be easily dissolved in hot water. People can just pour hot water to the seasoning sachet in a bowl of noodles and stir it without opening the sachet first. The packaging can be used for burger wrapping and there is no need to remove the packaging first before eating the burger. In addition, the packaging can be used for non-food containing products such as soap bars, straws, toothpicks and sanitary napkins.