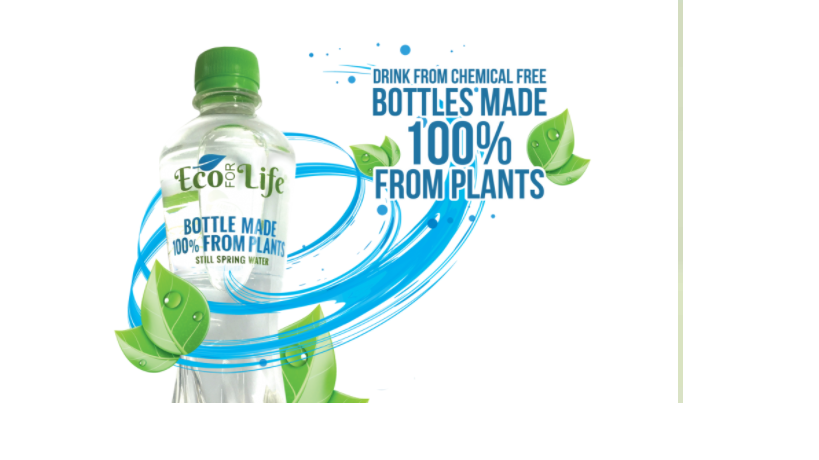 Eco for Life bottles are made 100% from plants and filled with finest spring water  bottled at source in locations across the UK.
• The Bottles are very robust and refillable multiple times and have similar integrity on the shelf as PET bottles.
• Our bottles will not start to biodegrade until they are put in to the correct environment such as composting with the moisture heat and chemical chain reaction that takes place in composting facilities so you can refill them multiple times.
• Our Bottle made 100% from plants from an annually renewable and sustainable source, not made from finite fossil fuels like PET bottles.
• The bottles are therefore chemical free, no chemicals in them to leach into the water.
• Production of our bottles produces up to 60% less greenhouse gas than production of plastic PET and uses 50% less fossil fuel in production.
• Approximately 25% of every PET plastic bottle material is fossil oil, Eco for Life bottles contain none.
• Numerous end of life options for disposal as they can be put into your food waste collection bins, or garden waste collection.