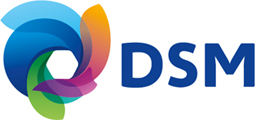 Today APK and DSM are able to address the "End-of-Life" stage of the Life Cycle of a multilayer PE/PA6 packaging film using APK's Newcycling® process, a technique that makes it possible to recover high-quality re-granulates with properties close to virgin plastics, from complex mixtures and multi-layer composites (so-called multilayer barrier packaging). With conventional recycling systems that is not possible.
"Moreover the Newcycling® process works highly cost-efficient and offers a competitive, sustainable material source. The re-granulates, generated from multilayer PE/PA6 packaging waste, can be used again in demanding flexible packaging which contributes to the target of a circular economy," explained Florian Riedl, Head of Business Development at APK AG.
APK is building a plant for recycling multilayer PE/PA6 packaging, using Newcycling® process, which will start up in Q4 of this year.