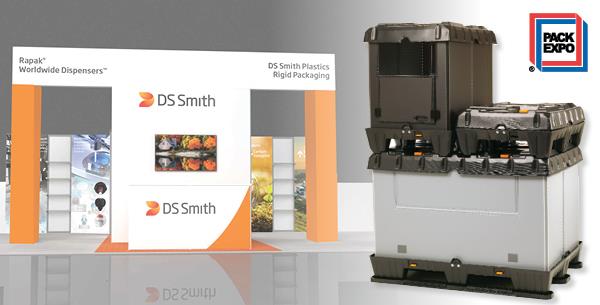 AkyPak® reusable plastic packaging offers a wide range of durable solutions from boxes, storage bins, sleeves pack and complete foldable bulk containers optimally designed to be cost effective and durable packaging.
Polypropylene sheets are advanced technology and versatility of our bubble structure sheets make it the ideal solution for converters to optimize their packaging by selecting from various customizable options.
DS Smith Plastics was awarded the 'Excellence in Reusable Packaging Award' in 2018 by the Reusable Packaging Association for an innovative packaging solution for shipping automobile seating.
To learn more about DS Smith Plastics' diverse portfolio of sustainable packaging solutions, visit their booth LS-6533 (in the Lower South Hall) at PACK EXPO Las Vegas on September 23-25.