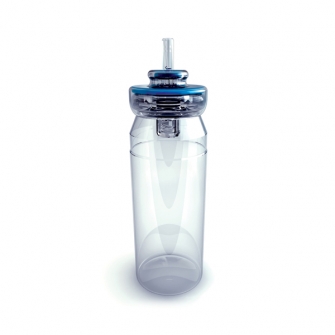 THE GOLD STANDARD METERING VALVES FOR HFA PMDIS
DF30 metering valve platform has been the industry gold standard for more than 20 years and the manufacturer continues to optimize it. DF30 powers several blockbuster prescription drug products marketed worldwide including Asia, Europe, Latin America and the U.S.A.
News:
KEY BENEFITS:
1. Suitable for both solution and suspension-based formulations
2. Compatible with all pMDI filling technologies
3. Robust designs guaranteeing accurate and consistent performance (seal, dose, aerosol, etc.)
4. Complete services and support to allow faster regulatory approval of your pMDI drug product
5. Customer trust in our robust supply chain.
KEY DIFFERENTIATORS:
1. Proprietary elastomer formulations designed for specific therapeutic applications
2. Manufacturer's dedicated in-house Elastomer Center which develops, improves and manufactures ultra-clean elastomers
3. Three valve manufacturing facilities strategically located across Europe and Asia
4. Extractable and toxicology dossiers to support/expedite your regulatory filings