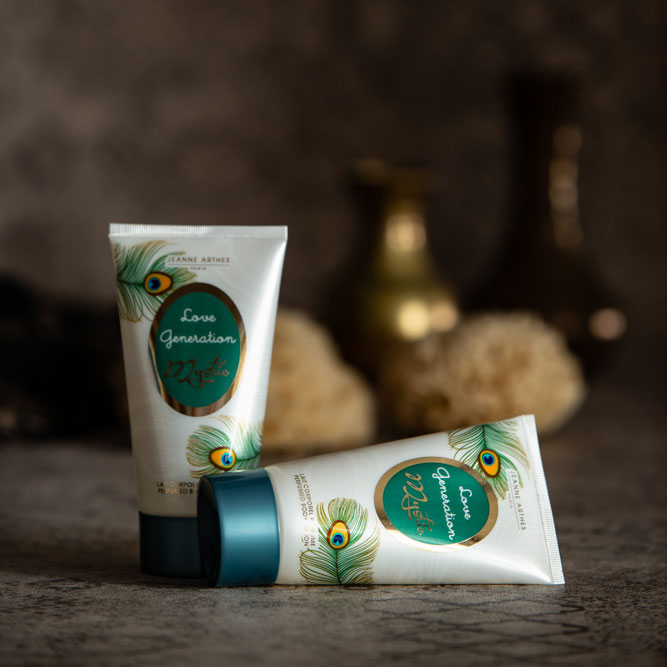 Bhaskar Ch
During the last few years, PETROPLAST has worked hard on improving the industrial line to diversify tube decoration possibilities. Nowadays we are fully equipped industrially to carry out projects with a great visual complexity, and we are able to combine different techniques (offset, screen printing, labelling, stamping, etc.) to achieve high-level results.
This is especially important in the ever-demanding market, where we strive to capture the attention of consumers with more and more creative packages, which in turn requires the continuous innovation and technological improvement of the packaging industry.
Proof of what PETROPLAST is capable of today is the "LOVE GENERATION MYSTIC" tube, manufactured for GROUPE ARTHES (France) and which has been included by ETMA in the latest issue of their magazine Tube & Trends, featuring highlighted projects and industry news of the European flexible tube industry.
The goal was to complete the ARTHES perfume range with a body lotion, keeping a visually rich set box in mind. Thanks to the technological improvements introduced over the last years, we were able to achieve a premium tube by offset printing 8 direct colours and stamping 360° gold on a special mother-of-pearl colour tube.
Our future goal is to remain observant of the continuous technological improvements in the industry to better respond to our client's needs.