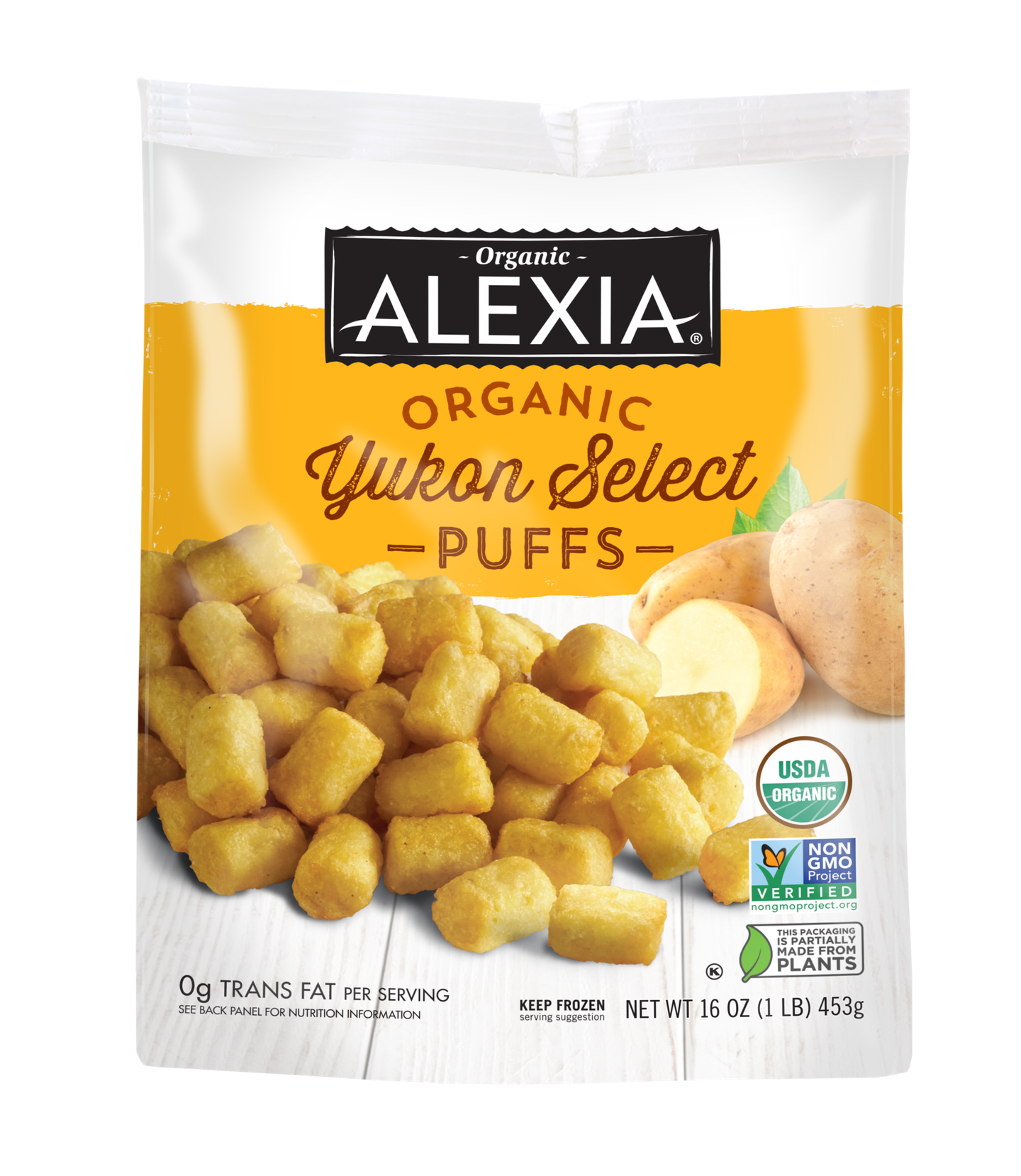 The packaging is partially made of potato starches, a byproduct of producing French fries.
Alexia's Organic Sweet Potato Fries and Organic Yukon Select Puffs will feature a special seal, identifying the plant-based packaging. Lamb Weston's packaging team spent two years collaborating to create a sustainable packaging alternative and continue working to expand their sustainable packing efforts.
"Sustainability is a pillar of our packaging innovation strategy. By combining efforts with teams across the business we were able to create something innovative that will not only help reduce our carbon footprint, but also continue to deliver to our customers," says Deb Dihel, Vice President of Innovation.
The new bag material lamination replaces a legacy oriented polypropylene (OPP) bag with LLDPE sealant layer.
"The bio-material is replacing LLDPE of our sealant layer," says Casey Bettendorf, Senior Mgr Packaging Engineering on the Innovation Team. "OPP has proven to have many advantages that support our retail business, from its machineability to graphics. This effort is to reduce our footprint by utilizing more renewable resources at this point. Work is underway to expand this concept into a fully recyclable design."
In the new lamination, 16% of the complete structure has been replaced with plant-based material. Annualized across both items equates to removing 8,928 lbs of PE and replacing it with bio-based material and a 6.5-ton reduction in CO2 emissions.