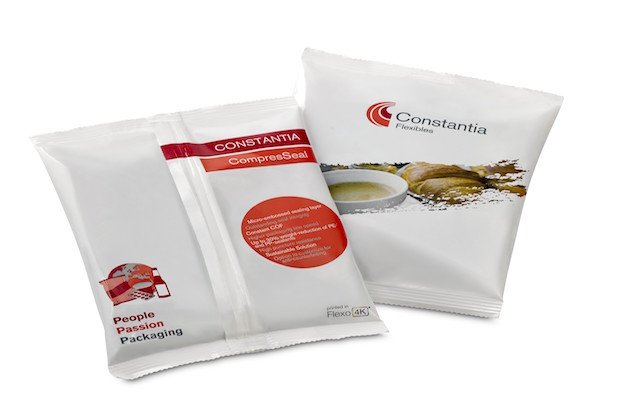 Constantia Flexibles have developed an innovative product with sustainable solution to be used in flow packs for coffee, nuts, savory foods, as well as Stand Up pouches for liquids.

Hot-embossing technology is used to create the CompresSeal film that has a higher seal integrity than standard polyethylene and weighs up to 30% less, while still having the same thickness as standard packaging. In addition, it ensures not only tighter packs, but also constant processing on packaging lines in winter and summer. 
CompresSeal won in the category Sustainability for 2017.