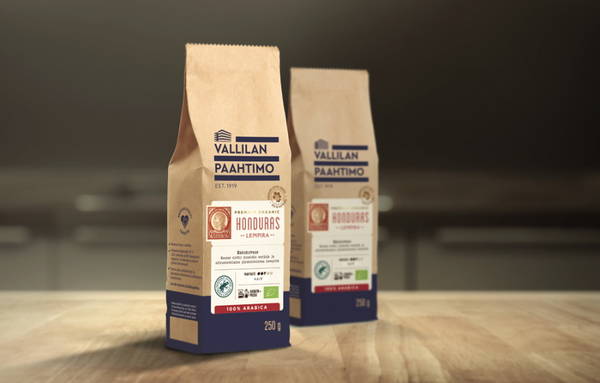 Today, in their Helsinki-based roastery, Meira recycles coffee waste into biogas and will attain CO2 emission decreases of around 77 tonnes yearly. The group has actually increased its waste recycling rate to reach 80% and its goal is to halve our greenhouse gas emissions by 2022.
Development is a vital component of this effort and business has actually just launched Vallilan Paahtimo, a new range that puts sustainability in the spotlight. The coffee is sustainably grown, single origin and is available in an aluminium-free item packaging.
Discovering an useful option to common aluminium-based coffee item packaging was a test for the business, Riikka Katajainen, Procurement Manager, and Marleena Bask, Method and Sustainability Director at Meira, notified FoodNavigator.
" The challenge for us is to discover services that are much better for the environment, while guaranteeing item safety, quality and long shelf-life," they showed.
Meira dealt with packaging experts at Amcor to discover a service.
Explaining the scale of the challenge, Amcor's Coffee Marketing Manager Giorgio Dini stated makers need to support consumer expectations for 'high quality' versus the hunt for more sustainable packaging There can be no compromise on freshness, he informed us.
" The obstacle facing coffee brands is to increase sustainability efficiency while maintaining the fragrance and therefore sensory experience that is essential to consumer fulfillment."
The problem is that the aluminium used in the bulk of coffee item packaging is extremely reliable at preserving theitem " Aluminium and metallised barriers found in many coffee product packaging maintain the product, however there is a requirement for more sustainable, recyclable or sustainable options. Eliminating aluminium as well as changing standard PE with bio-based PE offered us a more sustainable product with a simple switch," Katajainen and Bask explained.
" The metal-free service we have executed with Amcor has improved the carbon footprint of our pack by 45%, without any compromise in terms of quality, safety and service life."