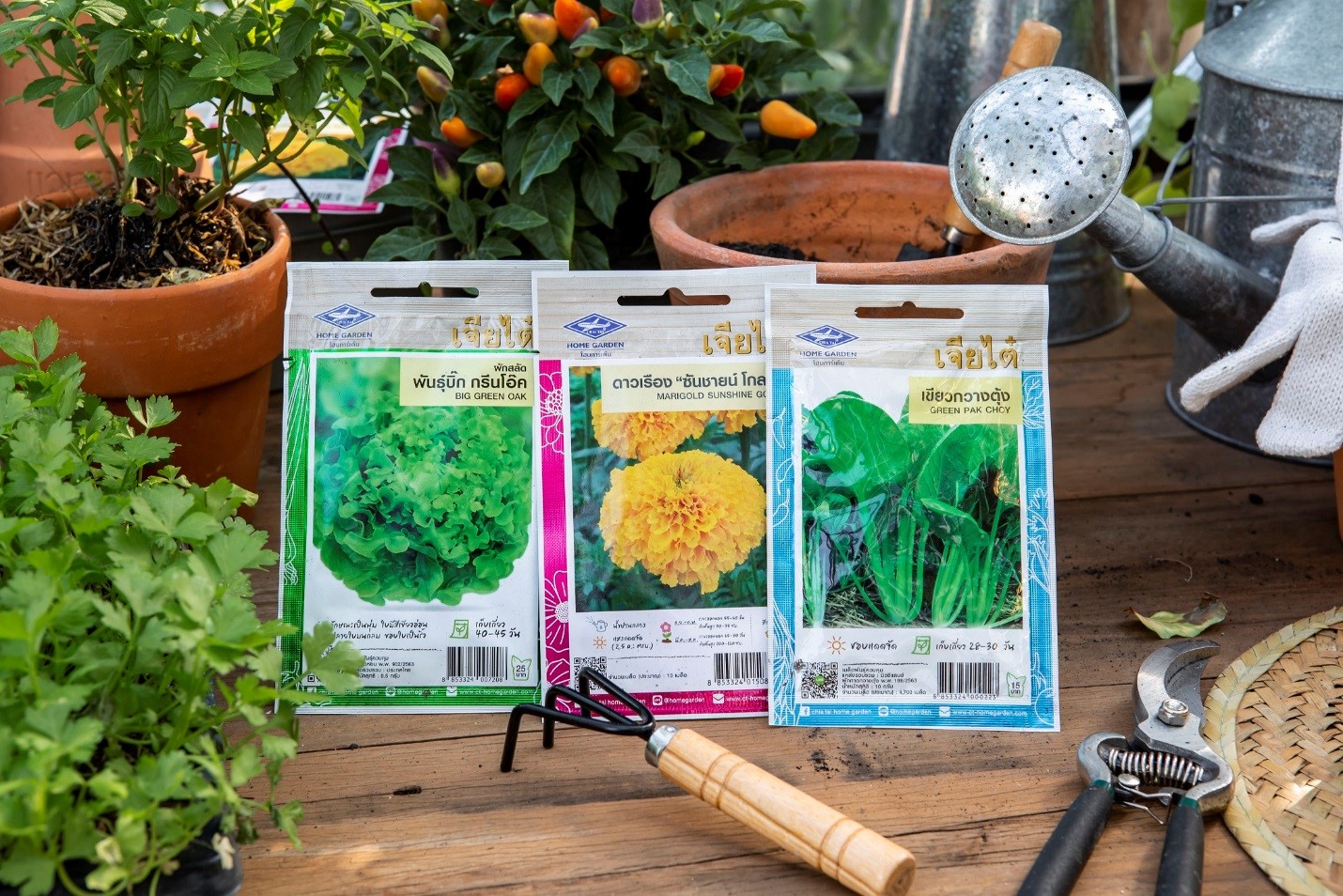 Grania Jain
The garden shows how you can plant and grow your own vegetables for cooking at home under Chia Tai's "Easy and Unique Planting Concept".
The new seed packaging and garden were launched at "Home Garden Mini Field Day" virtual event. 
Chia Tai has always been committed to meeting market demands and achieving ultimate customer satisfaction. The vision inspired the company to develop new Chia Tai Home Garden seed packaging called "Easy Package". The packages present a more modern look and feel. They also carry specific planting details, techniques, processes, and other useful information. Moreover, the packages can be used as a ruler to space seeds and measure plant heights. 
Now Chia Tai has added the Urban Garden Space in front of its headquarters to spark inspiration among urban dwellers to create their own home garden, even in limited space, by showing that planting can be easy and fun for everyone.