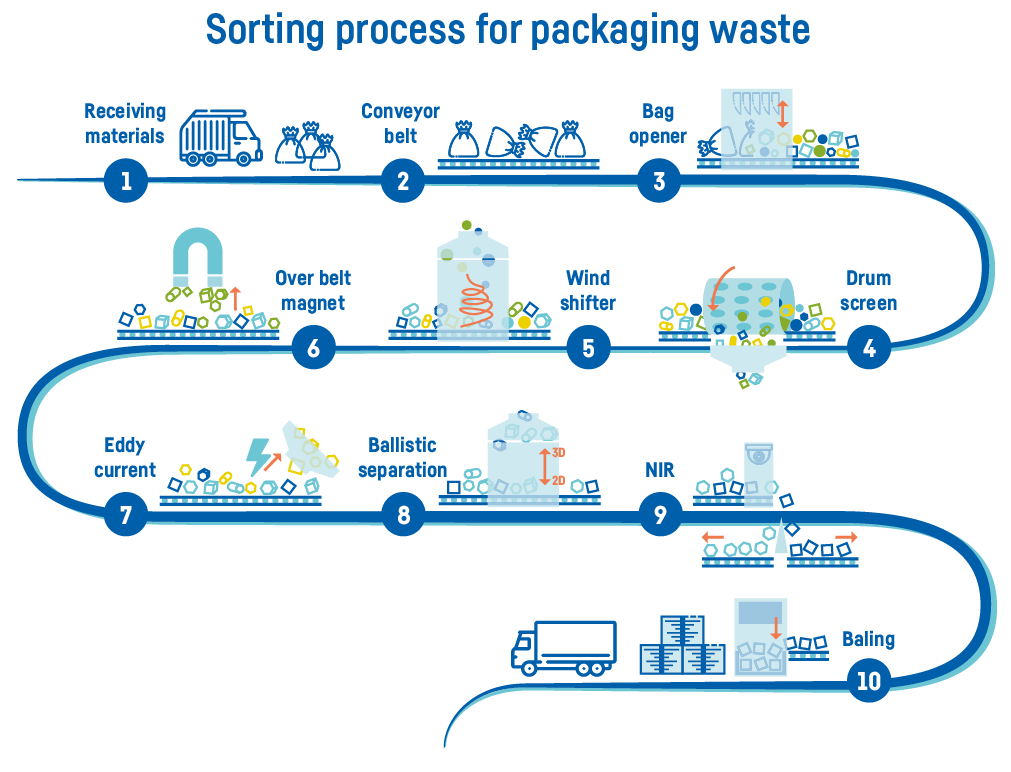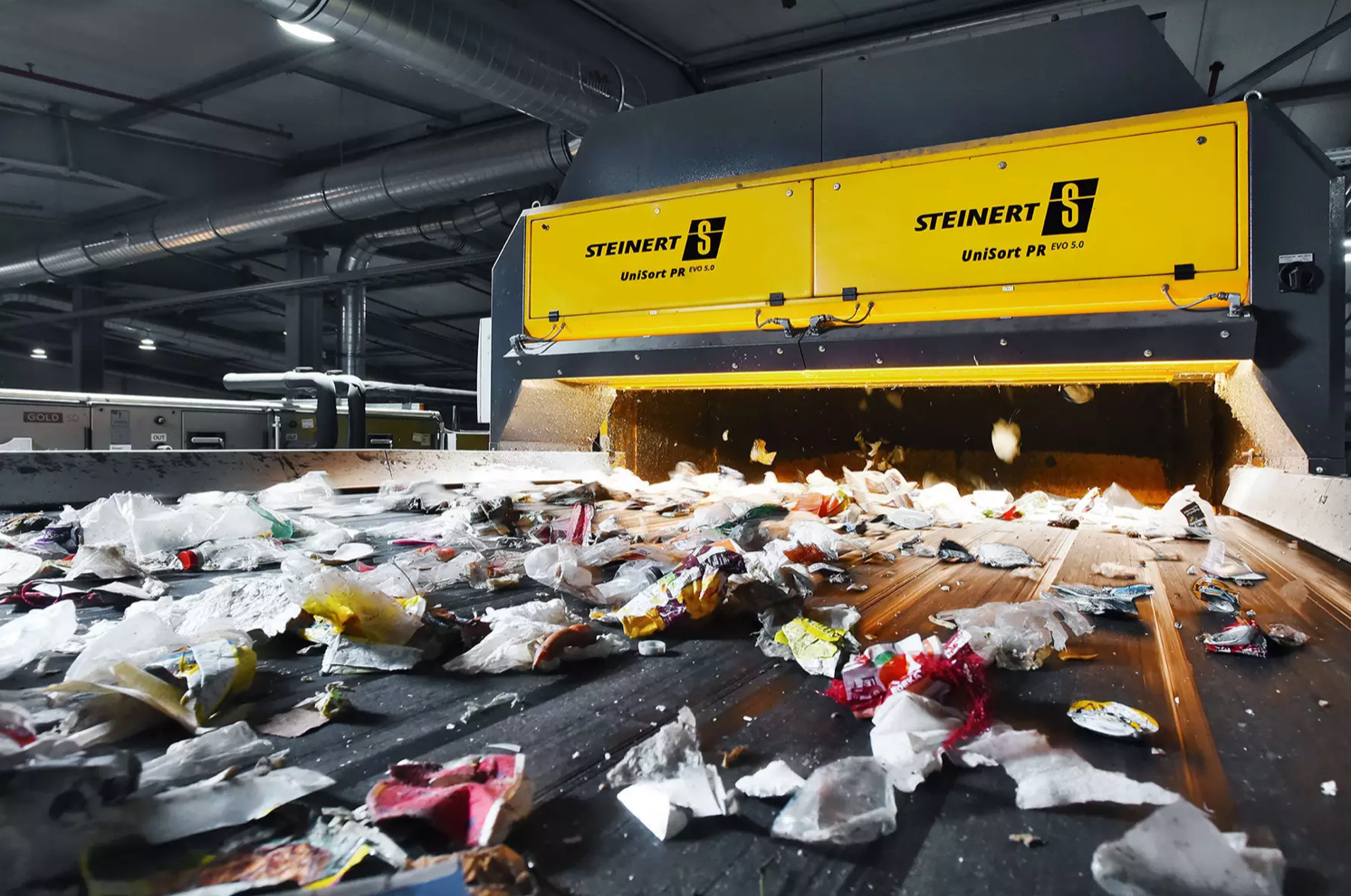 Aditya Panwar
A comprehensive experimental study of how more than 200 different flexible packaging samples behave in the most common optical sorting process generated concrete insights and will drive design recommendations for the flexible packaging sector – with CEFLEX stakeholders getting first access to insights from September 2022.
CEFLEX is currently conducting an extensive testing programme with a network of leading laboratories, universities and industry experts to generate robust and independent data to update the 'Designing for a Circular Economy' guidelines originally issued in 2020. The first set of results, specifically on NIR sorting, are now being evaluated by CEFLEX.
This work is part of major collaboration with UK Research and Innovation (UKRI) to co-fund investigations into how flexible packaging can be designed for existing sorting and recycling infrastructure across Europe and boost the circular economy. The programme aims to increase understanding of exactly how different materials and elements in a flexible packaging structure affect sortability and recyclability; to fill essential gaps in knowledge or data and apply this in practice.
Near Infrared (NIR) classification testing performed at Institute cyclos-HTP and the Dutch National Test Centre for Circular Plastics (NTCP) and evaluation by CEFLEX team is now providing first results. Observations and outcomes will now start to be shared in the dedicated CEFLEX workstreams and stakeholders from September 2022.
Data and analyses will be shared transparently and publicly by CEFLEX as the work continues to reach conclusions in further sortability and mechanical recyclability testing.
More than 200 samples were tested to obtain an understanding of the abilities and limits of NIR sorting technology to sort various flexible packaging structures, including multi-material-multi-layer (MMML) structures.
Specifically, the programme aimed to provide an understanding of how the overall NIR classification result is affected by:
film thickness including the lower threshold of detection and correct classification
different shares of materials in a MMML structure
differences in layer sequence for both transparent MMML structures as well as for structures with an opaque layer
sample orientation i.e., 'inside' or 'outside' surface of an MMML structure facing up on the sorting line conveyor belt
differences in surface reflectivity of the packaging film
 The test programme encompassed a wide range of film samples of known compositions and structures, for which the default NIR classification result was established and a more detailed investigation into the recorded NIR spectrum was conducted for each sample.
Rigorous testing processes and detailed results by flexible packaging structure
Key steps included multiple samples of each flexible packaging structure to be investigated, for which the NIR spectral data as well as the material classification were recorded as they passed through a commercial NIR sorting unit.
For samples containing more than one material, the obtained NIR spectrum was reviewed for any additional spectral information that could point to the presence of minority components besides the main (film) polymer and could allow for a dedicated multi-material classification, e.g., the classification of a film structure as a combination of PET or PA together with PE. Such Multimaterial classification is already in use for beverage cartons, which exhibit a combination of the spectra of paper and PE.
The testing programme also included, as appropriate, tests with either side of the sample sheets facing up to establish whether the results depending on the orientation of the sheets on the belt.
For each sample, data were gathered on:
NIR spectrum
Classification result using default NIR database/algorithm
Minimum thickness for correct classification
Orientation dependence from the comparison of raw NIR data and classification result
"By bringing together leading testing laboratories and the wide representation of industry in CEFLEX, we were able to conduct testing on a large number of well-described packaging structures, in a single consistent approach, while capturing all layers of information, from the 'raw' NIR spectrum that the sorting machine records to classification outcomes. This allows to both refine the understanding of how design decisions impact sortability as well as identify additional potentials for improved sorting." --Dennis Bankmann, Workstream Consultant, CEFLEX
Access to results and insights
 After significant study and evaluation by the laboratories and the CEFLEX team, all CEFLEX stakeholders will have the opportunity to be provided a detailed analysis and results in form of an invitation-only webinar hosted on 8 September 2022. Results will be more widely shared and disseminated throughout the following months on the dedicated 'Designing for a Circular Economy' guidelines website and events.
Further sortability testing that CEFLEX will be conducting includes Eddy Current Separation and ballistic separation processes. In addition to sortability testing, mechanical recycling compatibility testing on a range of polymer materials and elements used in flexible packaging structures such as inks, adhesives and barrier materials will be conducted by a group of established laboratories across Europe, including Aimplas, HTP Cyclos, Impact Solutions and Proplast with a focus on PE and PP waste streams.