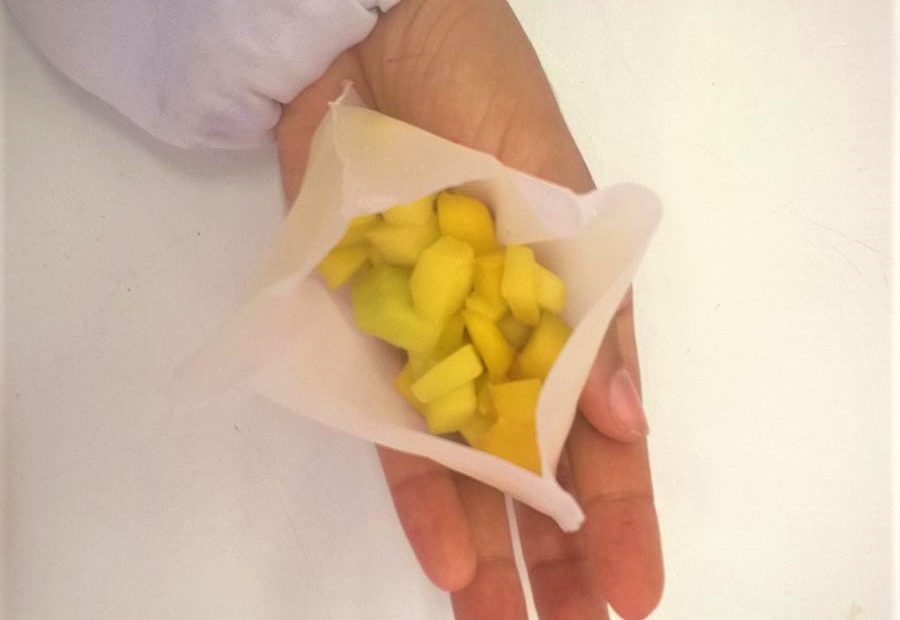 Brazilian researchers developed a biodegradable packaging for exporting mango. The package is made of coconut fiber and was designed to ship the processed fruit. The research was developed as part of the Gesfrut project by Bruna Machado from Bahia's National Service of Industrial Training (SENAI) in partnership with the Brazilian Agricultural Research Corporation (Embrapa) at the Cassava & Tropical Fruits unit.
The coconut fibers that make up the packaging are part of the residue from processing the fruit, and the polymer blend used biodegrades in the environment in six months after disposal. The idea is making the packaging more sustainable and improve profitability in sales as the processed fruit has a higher added value compared to the whole fruit.
Now with the product ready, the scientists are open to partnerships with the private sector to take it into the market. "The technology is out, but for it to become a practical innovation a few final steps must be taken, particularly a strong partnership with the private sector for it to be developed and taken into the market," said Gesfrut coordinator Domingo Haroldo, a researcher at Embrapa Cassava & Tropical Fruits.
Haroldo points out that the packaging can be used to other fruits, too. For the prototype to become a real product, the interested companies must contact SENAI.
According to the researchers, minimally processed fruits are a demand that has increased in the market, particularly Europe. "Bahia is a major mango exporter in Brazil, especially in the São Francisco irrigated area. But exports usually take the whole fruit. And the process fruit came as people want something more convenient. It's also shipper because exporting just the pieces without the stone makes the product lighter. If the price is better, it can make up for an air shipment, for example," said Haroldo.