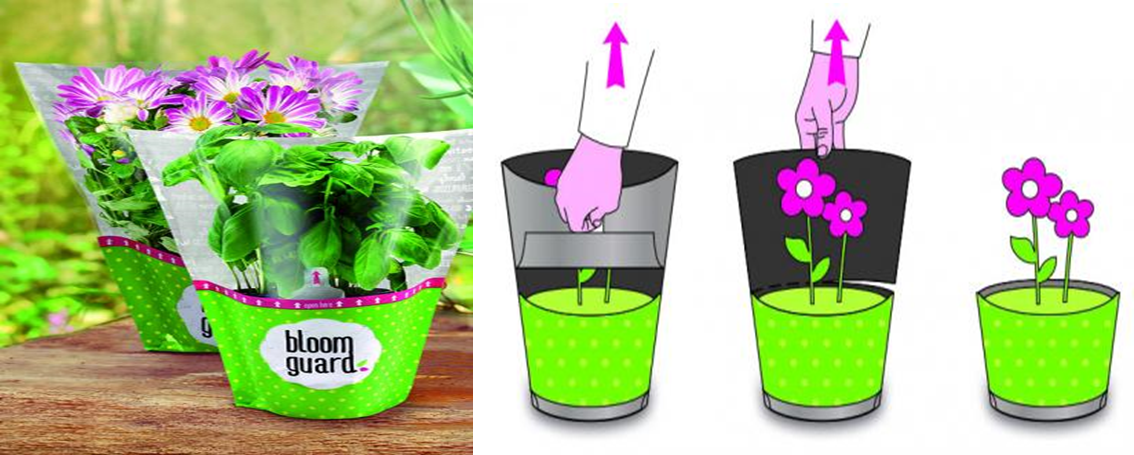 Bloom guard plus plant pack protects and displays flowers and herbs. On the top a pull tab is given which simplifies the removal of the plant without needing to grasp the flowers, as is the case with conventional plant packaging.
Its outer cover is made up of paper which allows flowers and herbs to breathe easily, sweat less and are therefore not prone to mould! It transports plant safely.
The foil displays the plant in its complete beauty. This increases the level of transparency for purchasers and sellers.
The foil also enables the quality of the plant to be seen, and it's transformed into an attractive eye-catcher.
It is combined with paper, a unique material combination is created that is ideal for the protection and marketing of your plants.