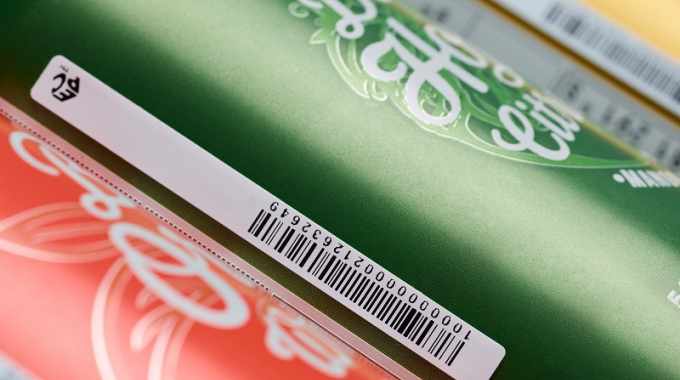 The new tags have been optimized for performance when applied to objects containing metal, foil and liquids, reflecting retailers growing desire for RFID to play a larger role in enhancing and automating supply chains and retail, especially in the food and beauty segments.
Developed to address the need to tag 100 percent of inventory, on-metal uses a unique inlay design and label construction to tackle performance limitations when applied to products that contain metal and liquid. Items such as foil cosmetic packaging, aluminum cans, metal tools or electronic goods can create interference between the tag and reader, making it challenging to achieve the performance read rates required in retail. The range features two inlay designs, which vary in size to accommodate required read rates typically beyond three meters.
On-metal will further support RFID's central role in enabling the next-generation of automated data-driven stores, optimizing stock levels, reducing waste and allowing for instant self-check-out, regardless of product type.
Francisco Melo, vice president and general manager, global RFID at Avery Dennison said, 'The ability to tag 100 percent of inventory enables a truly smart retail supply chain. Increasing visibility helps companies reduce waste, improve efficiency and deliver an enhanced consumer experience — principles that apply across multiple sectors.'
'Previously, it was a challenge to deliver on this vision due to the difficulties involved with certain, relatively common, materials. With the new on-metal RFID solutions, we are removing these barriers, enabling more companies and industries to give everyday items a unique digital identity and digital life that can transform supply chains and enhance the retail experience.'
Avery Dennison also announced that it recently received certification from Auburn University's ARC Program for the design and manufacturing of RFID inlays, gained after an extensive audit. This valuable independent mark of quality certifies the company's products and solutions and reinforces its dedication to customers, partners and users across Avery Dennison facilities.