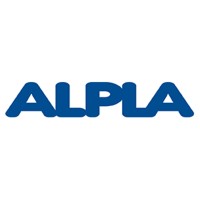 Grania Jain
'We are investing continuously in the research and use of alternative, bio-based packaging materials to complement our product portfolio,' stated Christian Zmölnig, Director Corporate Research, Development and Innovation at ALPLA. 'Now we are looking forward to bringing our expertise into the new cooperation with Glatfelter and BOC.'
As part of this sustainable partnership, ALPLA and Glatfelter are joining together to invest in the development of high-quality cellulose-based products like screw caps that are fully bio-based and potentially ocean biodegradable. This unique collaboration will support BOC in its product development and shorten time to market even further.
'This partnership brings together like-minded companies that share similar sustainable objectives and goals,' said Chris Astley, Senior Vice President and Chief Commercial Officer of Glatfelter. 'We are excited to partner with ALPLA and BOC to make more innovative and eco-friendly products that will have a lasting effect on our world.'
Lars Sandberg, Chief Executive Officer of BOC, said: 'We are pleased about the partnership with leading companies from the industry. In addition to a common vision for a sustainable future, they also bring enormous competencies in the field of production technology and materials science into our company.'
Advancing the circular economy
The partnership with Glatfelter and BOC is in line with ALPLA's strategic focus of increased investment in the circular economy. The four Rs – Replace, Reduce, Reuse and Recycle – are crucial in order to advance forward-looking activities and to identify areas of action.
The Replace research field comprises research into and the use of alternative, bio-based and recyclable materials to expand and complement the product portfolio.
ALPLA has been involved in the development of paper-based bottles with the company Paboco since 2019, and in 2018 unveiled a home-compostable coffee capsule to the public.
Reduce focuses on an ongoing reduction in material consumption, Reuse is all about optimising the properties of plastic bottles for reuse systems, and Recycle addresses the overarching objective of keeping as much plastic as possible in the recycling cycle.