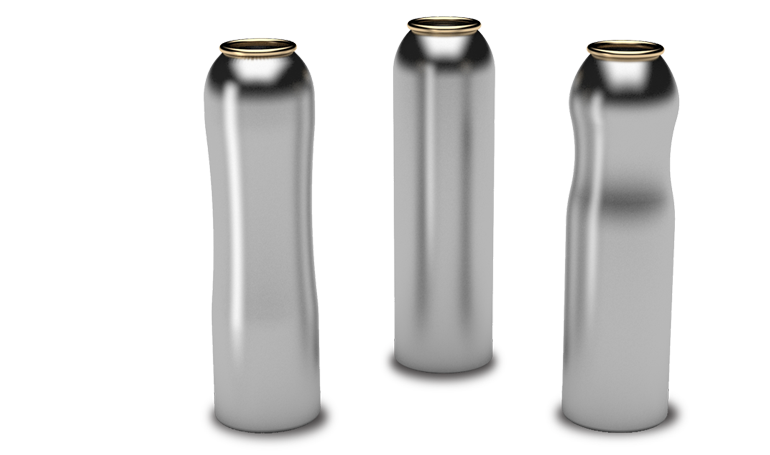 Aerosol cans have been rolling off LINHARDT production lines for decades. We have made a good name for ourselves with these product. In recent years, we have increased our capacities fivefold.
News:
At 22/35/45/50/53 millimetres, Linhardt manufactures the most important diameters for monobloc and shaped cans. In turn, it has standard and transfer shoulders and versions with and without a cap rim.
The excellently equipped in-house toolmaking shop delivers the appropriate necking tools rapidly and with great expertise. And: With the many years of cooperation with the pharmaceutical industry, LINHARDT holds very high quality standards (GMP, HACCP, CAQ, TEMA Print Inspection and Neck Check inline).