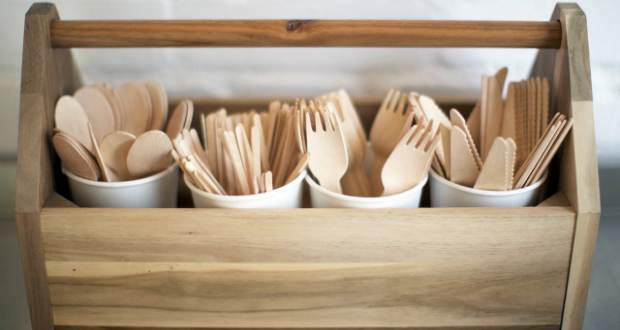 Abhishek Agarwal
4 Aces has added a selection of wooden cutlery items, including knives, forks, dessert spoons and teaspoons, to their growing, environmentally-friendly PLANET range. The fully compostable, are FSC accredited, practical and easy to use cutlery selection is available to order now and they are already experiencing high demand, reflecting the current buying trend for the most eco-friendly solutions.
There's been a general raised awareness of the damage that single-use plastic is causing to the environment, in recent years, which is most certainly driving a raised level of enquiries for these products. For 4 Aces, it's important that they are able to offer choices that are relevant to today's market, while enabling their customers to provide their customers with a wide range of options to suit all needs.
Demand is growing across all product ranges for sustainable options and, by introducing cutlery, they are reaching out to new customers, while providing existing customers with the breadth of choice that will enable them to treat them as a one-stop shop.