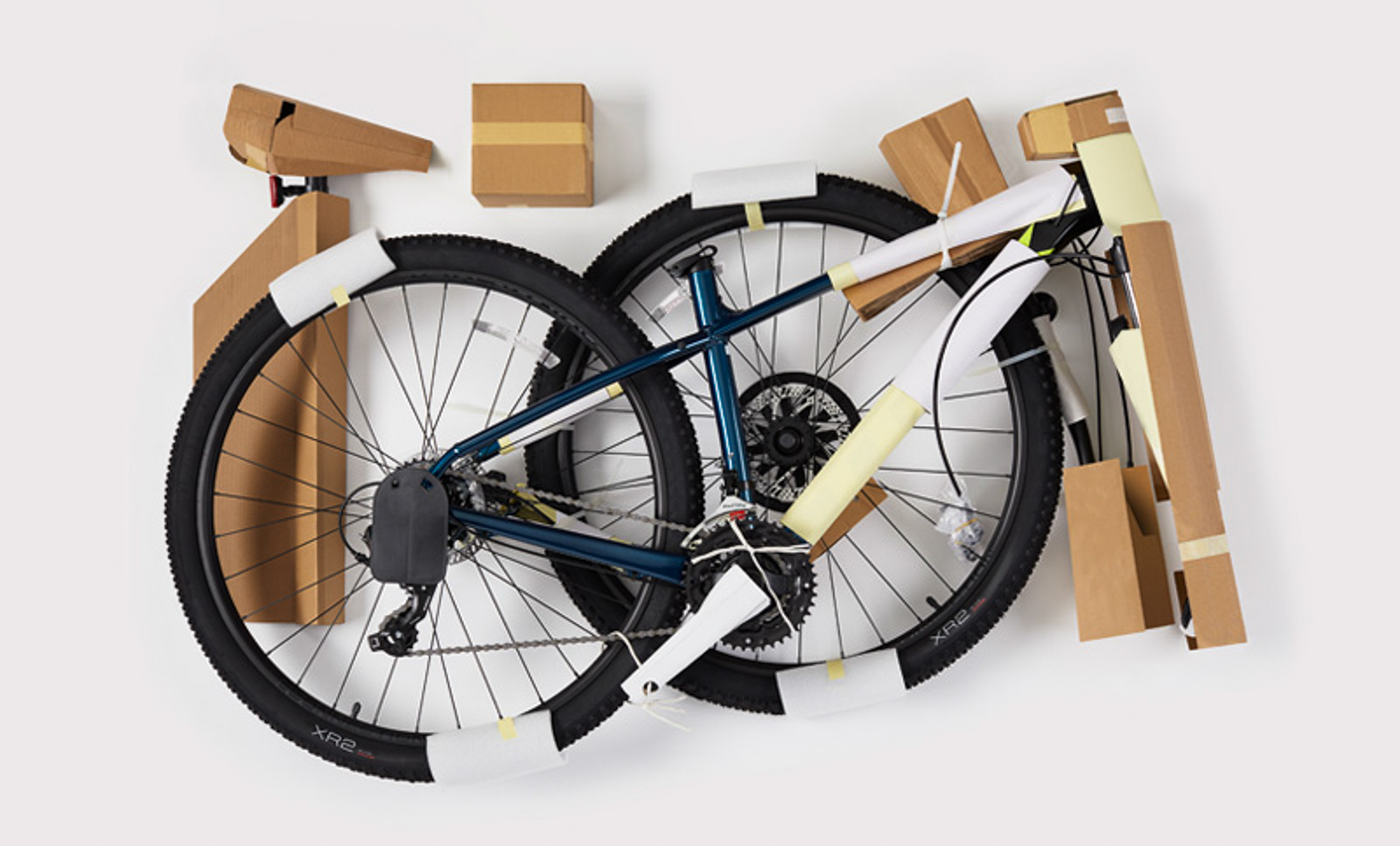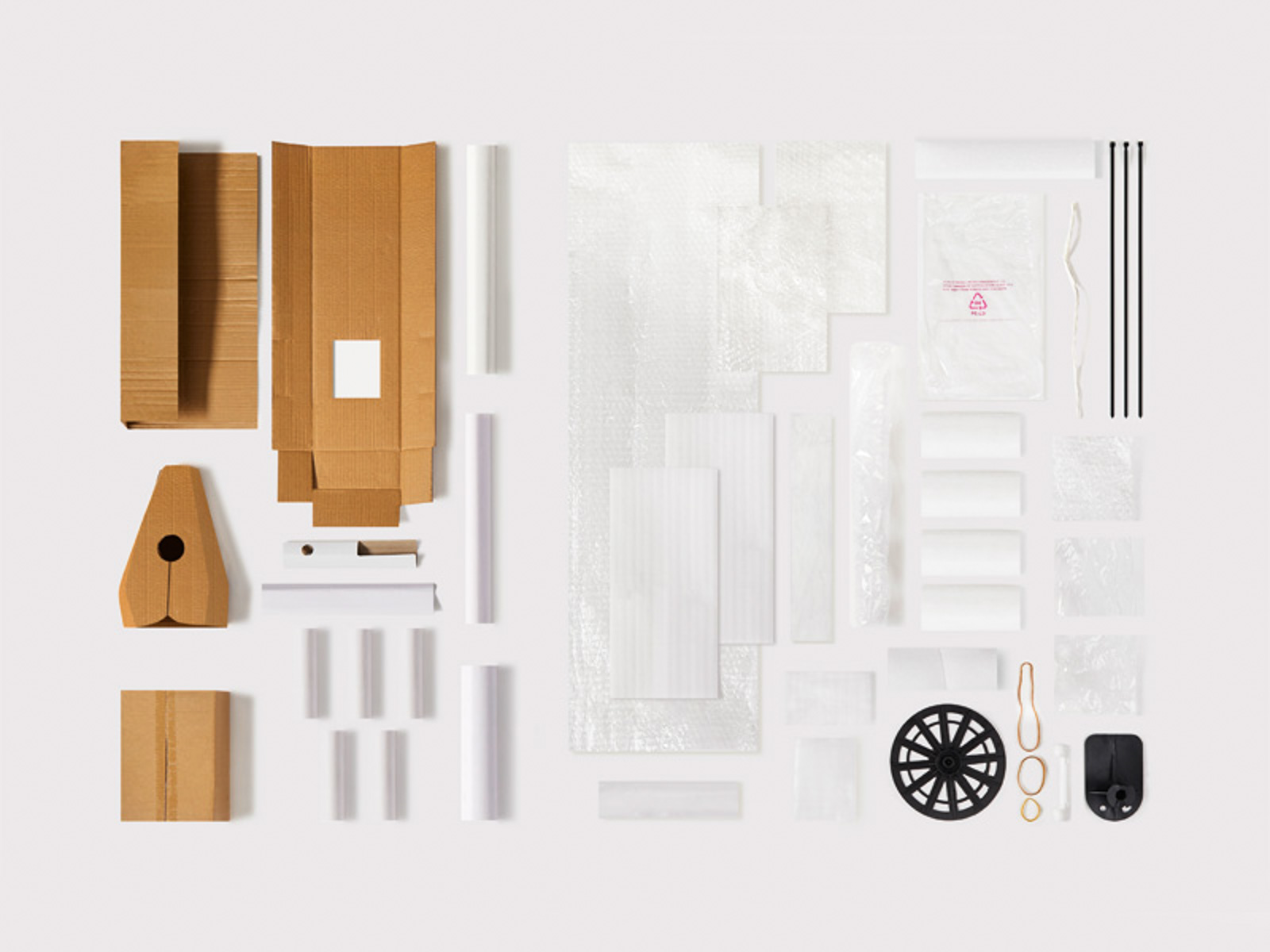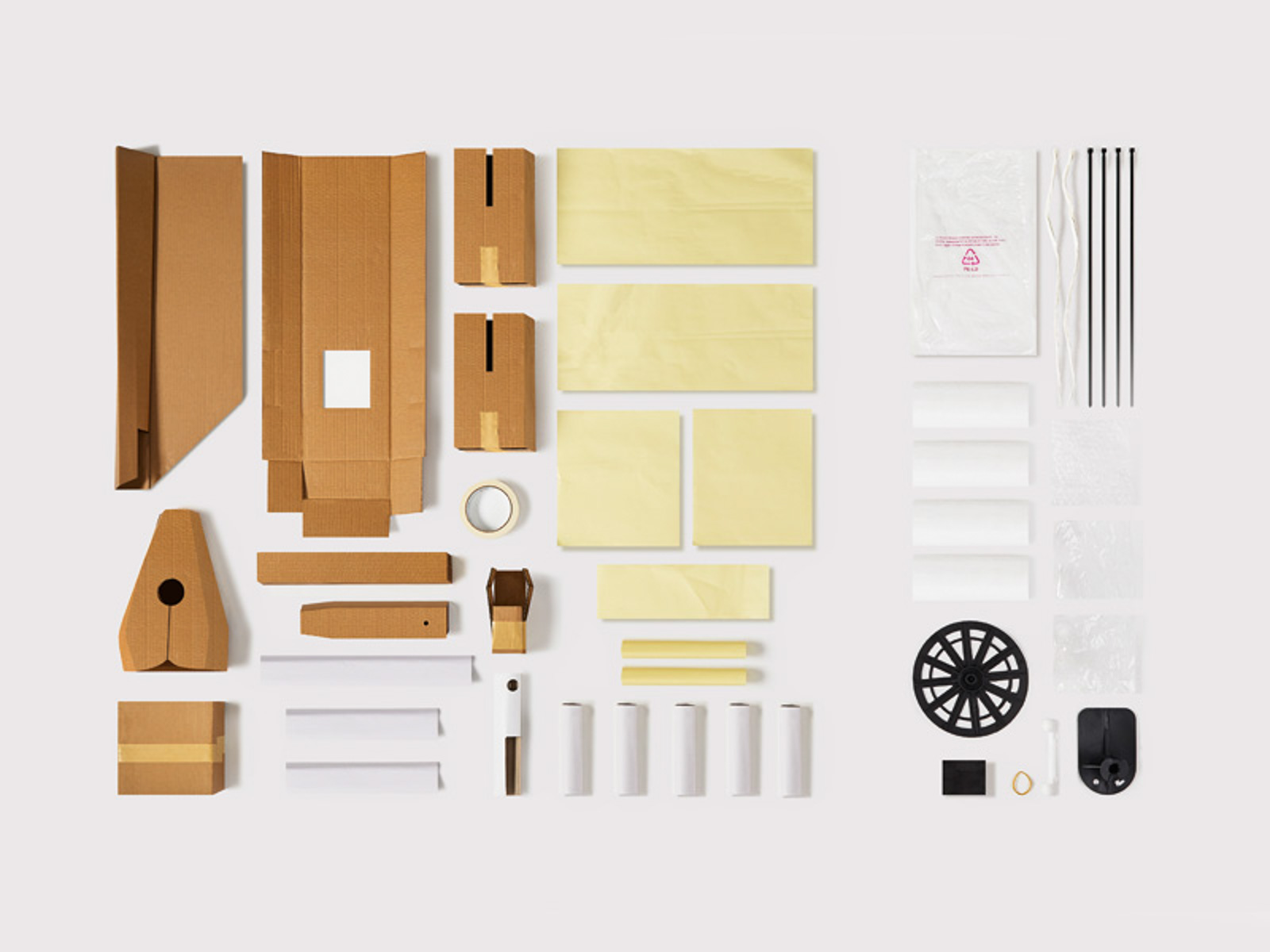 Trek's packaging materials for its complete bikes and frames have historically incorporated quite a lot of bubble wrap and other non-recyclable plastic — and given the number of bikes the Wisconsin company sells year after year, that amounts to a literal mountain of waste.
Starting earlier this year, Trek quietly began modifying the packaging for its most popular single model — the Marlin hardtail — transitioning much of the non-recyclable plastic to more environmentally friendly materials, such as corrugated cardboard. According to Trek, the change has so far kept almost 23,000 kg (50,000 lb) out of landfills, and the company plans to eliminate all non-recyclable packaging materials (save for two small bits) from the Marlin and a few other flat-bar bikes some time in 2021, with the longer-term goal of using exclusively 100% recyclable, plastic-free packaging across the board. Already in development is new packaging for the company's road bikes.
Plastic-free. 100% recyclable.

Using recycled- and recyclable-fiber materials, Trek and Bontrager are creating a circular lifecycle for our product packaging, where retailers and riders will be able to recycle their discarded bike packaging with ease. This is the next step to realizing our goal of only using packaging that is free from all plastics and is 100% recyclable.

Bike packaging is essential for keeping bikes in factory-fresh condition for the long trip from manufacturing to bike shop. But this essential packaging—most of which is extracted from the earth, processed for our own needs, and then discarded in landfills after use—presents a massive opportunity as we move all of our packaging to materials that are 100% recyclable.

The cradle-to-grave journey of plastic packaging is one we're committed to eliminating by introducing more recyclable materials and providing support on how to best process the packaging after use.

This guide will show you how to properly and responsibly dispose of this excess as we journey toward zero-landfill product packaging.

How to properly dispose of bike packaging

Simplifying the process of recyling our packaging is part of the reason we're committed to discontinuing our use of plastics. But in the meantime, it's important to mitigate the effects of bike packaging on our landfills by understanding what can be recycled and what can't. Be sure to check in with your local municipalities to see what services are available.


Two rules for responsible recycling

When in doubt, throw it out
While it seems counterintuitive to our goal, wishful recycling of non-recyclables has the opposite effect of what is intended. The addition of a few non-recyclable materials in a load of recycling can cause the entirety to be landfilled to prevent contamination from chemical compositions and the addition of dyes or adhesives.

Landfill items smaller than a credit card
Items smaller than a credit card should be sent to a landfill because they're too small to undergo machine processing and often fall through wire containers or jam machinery at recycling facilities.

What to recycle from a Trek bike box

Below you'll find a cross-section of a newly packaged Marlin, with all of its internal pieces identified. Use this as a guide for processing your bike shipments.