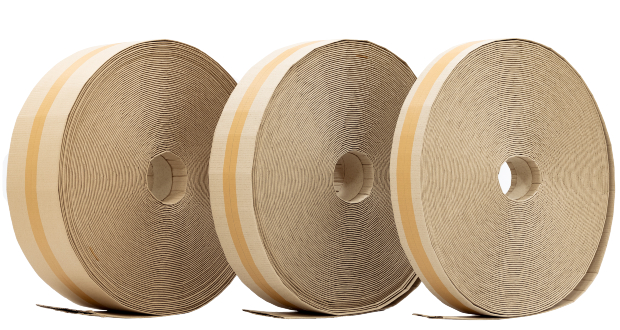 Grania Jain
Comprised of recycled content and recyclable after use, Kite said this tubing expresses great sustainability through these qualities and the fact that only the necessary amount of material is used, making it an eco-friendly alternative to plastic tubing.
It lays flat on the roll, granting great space conservation in a warehouse and is near instantaneously assembled by merely folding along the scored corners. The corrugated cardboard will then hold its shape to offer strong-wearing protection to each side of the object inside.
The angles of the corners can be altered to best suit the contents and provide the most secure fit to guard against damage during transit. The tube can be sealed with staples for a simplistic approach, or each crease can be cut into and folded inwards before being sealed with paper or plastic tape or hot glue. The latter method keeps a strong cuboid shape suitable for wider products.
Available in three different sizes, this corrugated tubing can be tailored toward a wide variety of products including anything from table legs and other furniture parts to pipes, tools, sections or skateboards.