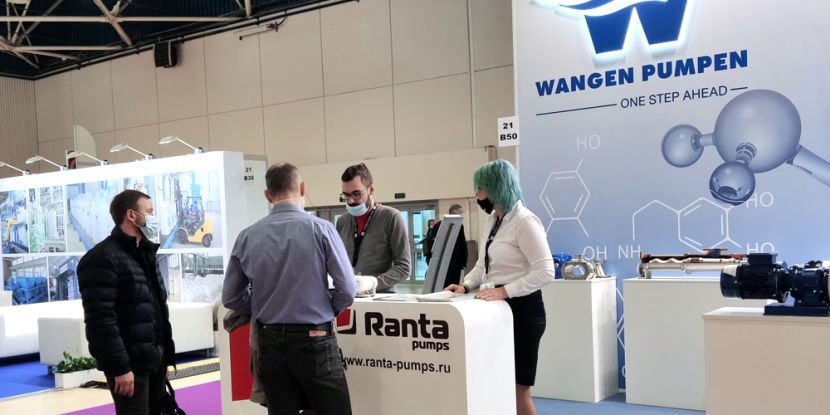 Ranta Ltd. is WANGEN's sales partner in Russia and showed the portfolio of screw and eccentric screw pumps that are used for these industries at the trade fair. Ranta is satisfied with the success of the fair and emphasizes the good exchange mainly with representatives from the chemical and pharmaceutical industries, but also with plant manufacturers and representatives from oil companies.
WANGEN pumps for chemical applications
In the chemical industry, the basic advantages of WANGEN PUMPS are clearly evident. They enable the low-pulsation, pressure-stable, metered delivery of the most difficult media such as polyol, isocyanate, PVC compounds, surfactants, polyurethane adhesives, dispersions for glue or electroplated slurries. ATEX design is of course standard and the progressing cavity pumps can be supplied with a heating or cooling jacket on request. Conveying solutions for the chemical, pharmaceutical, food and beverage industries.