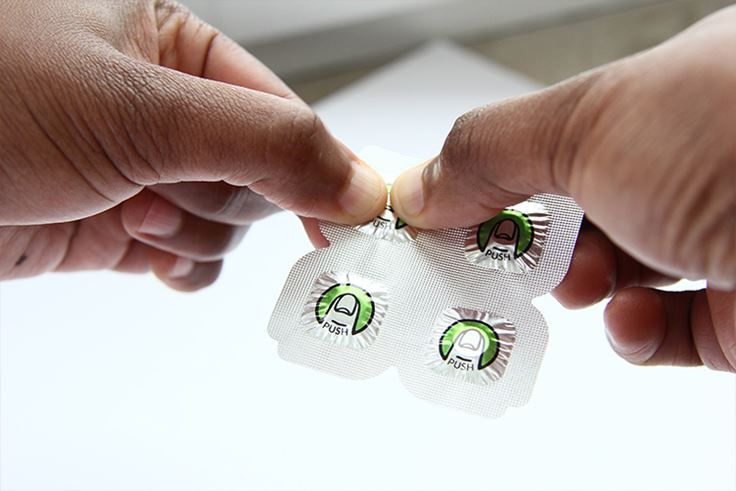 Push Tab® is a flexible blister solution for tablet packaging. It presents a new child-safe way of opening a strip pack by pushing through the tablet.
The material provides the highest barrier properties with improved shelf life. The barrier properties are not affected in any way by pushing through the film and thus guarantee the highest levels of product safety. The risk of migration is also very low, as the laminate does not contain any solvents. Based on the typical market specification of PET-PE-Alu-PE/Surlyn, Push Tab® is suitable for all climate zones.
The Push Tab® packaging is available in unlimited forms and shapes for differentiation. The material is also easy to print on with different technologies, which provides new opportunities for design and product visibility.