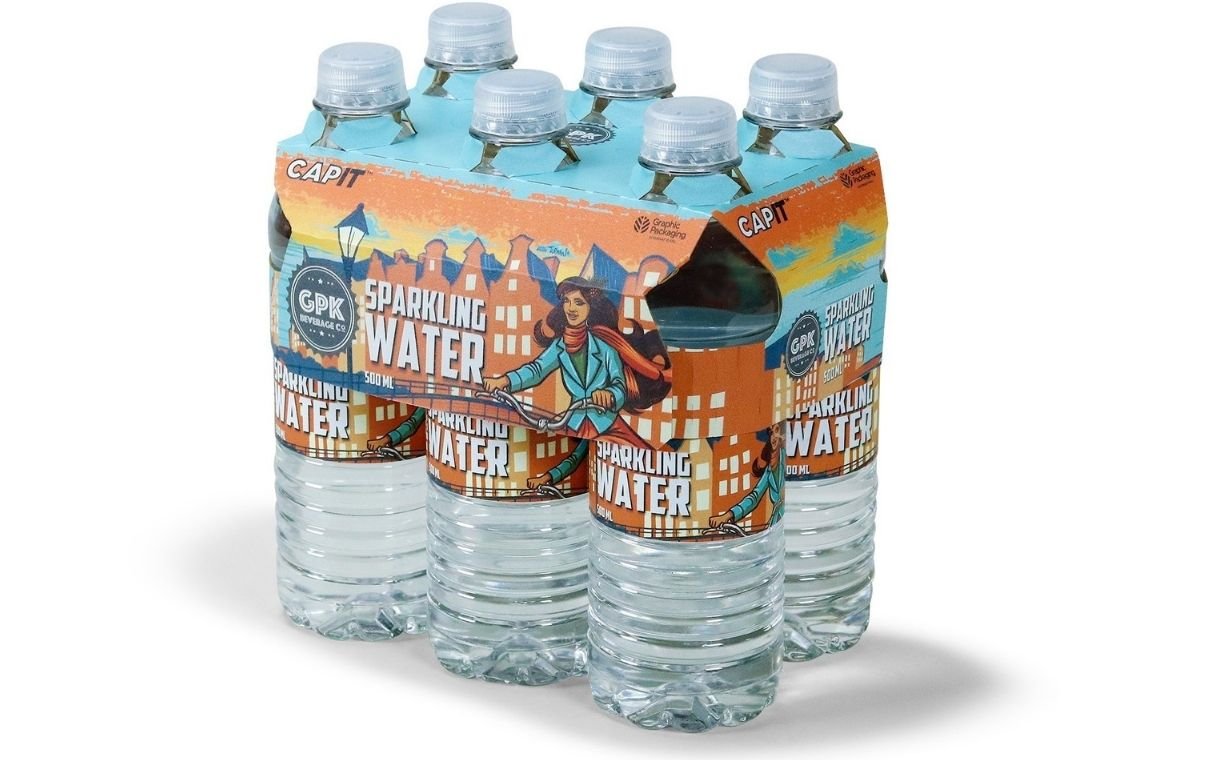 Grania Jain
Cap-It is a clip with neck rings designed for multipack PET or recycled PET bottles. Made from renewable materials, the paperboard solution offers an alternative to traditional shrink film packaging, increasing overall pack recyclability to 100%.
Graphic Packaging's latest release is said to use minimal paperboard and aims to support beverage brands' plastic reduction goals.
"Graphic Packaging's wide range of sustainable paperboard beverage solutions work well with multiple can, glass bottle and PET bottle configurations," said Roxanne McSpadden, director of marketing and beverage new product development at Graphic Packaging.
"Cap-It is our latest innovation for PET bottles that replaces traditional plastic multipack solutions, such as rings and shrink films. With Cap-It, customers are guaranteed a 100% recyclable package that aids the circular economy by providing fibres that can circulate multiple times through the recycling chain and becoming new packaging."
Cap-It is currently in commercial use in Asia.