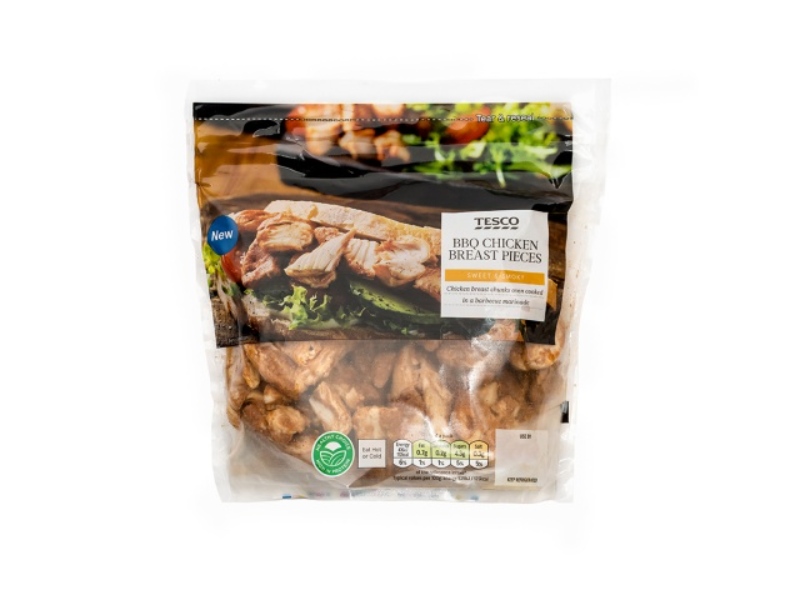 Sustainable packaging company Coveris and Northern Ireland-based poultry meat producer Moy Park have partnered to introduce a new recyclable stand-up pouch.
The MonoFlexBE stand-up pouch has been developed via Coveris' research and development (R&D) network for Tesco's cooked chicken product.
The new packaging features a mono-laminate recyclable barrier that helps lower plastic weight by 55%.
The stand-up format comes with a zip-lock to enhance convenience and storage while reducing food waste.
Suitable for all snacking applications, the resealable pouch is currently available for Tesco BBQ Chicken Breast Pieces.
The transition to a recyclable mono-laminate pouch from a rigid tray format is in line with Moy Park's commitment to reduce packaging weight.
Moy Park packaging development manager Rosemary Perry said: "We were really excited to develop and launch this mono PE film for our cooked chicken product.
"This pack supports Moy Park's pledge to reduce packaging weight by 5% year on year (YOY)  and delivers on Tesco's strategy to use mono PE films where possible due to better end-of life-solutions and to promote packaging circularity."
MonoFlexBE film is the result of Coveris' collaborations across polymer science, film manufacturing, food safety and shelf-life management, as well as print and technical conversion.
The development also aligns with Coveris' sustainable goal to become waste-free.
Coveris flexibles technical sales manager Mark Robinson said: "we're really proud to have supported both Tesco and Moy Park throughout this project and be given the opportunity to deliver a first-to-market solution that not only increases the recyclability of flexible films but also introduces an entirely new, reduced plastic, reduced waste format to the category."