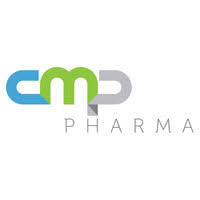 CaroSpir ensures that adult patients who have difficulty swallowing or who cannot swallow tablets receive a stable and consistent dose of spironolactone every time without the concerns associated with unapproved compounded formulations. The new unit dose package makes administering CaroSpir even easier and more convenient for health care providers.
The 5 mL cups contain a single pre-measured dose of CaroSpir, helping health care providers save time, minimize product waste, reduce risk associated with handling of medications that should not be crushed and reduce the burden of administration. The single dose package allows for a more efficient use of nursing resources by eliminating the time needed for compounding or pouring at the bedside.
"CaroSpir is a convenient, safe, and approved liquid option for patients who need it, and the new unit dose cup makes administering CaroSpir even easier for busy healthcare workers," said Gerald Sakowski, CEO of CMP Pharma, Inc.
Unit dose CaroSpir is available in cartons of 10 cups, 5mL per cup. CaroSpir is also available in 118 mL and 473 mL bottles. All formulations have 24-month dating and are manufactured and tested at CMP Pharma's FDA-inspected GMP manufacturing facility in Farmville, North Carolina.